Do Look Back | Various Artists: The Sound of Siam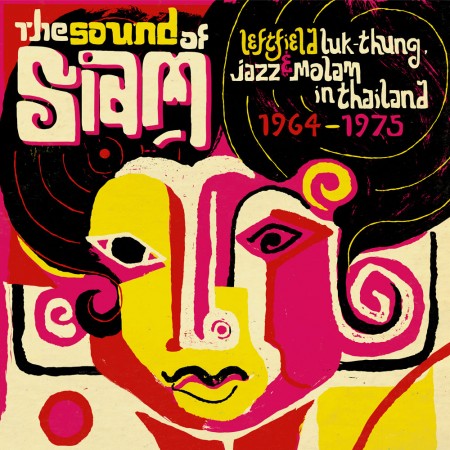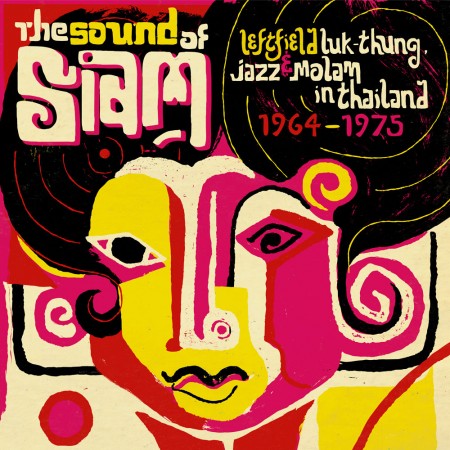 I'll be the first to admit that Thai pop music generally doesn't do it for me.  Of the little I have heard, generally mostly what I can remember is a prevalence of cheapo synthesizers, bizarre music videos, and vocals that sound impossibly nasal.  So it's safe to say I was pretty surprised by how much I enjoyed The Sound of Siam a recent collection of vintage Thai gems from the sixties and seventies.  Comprised of "Leftfield Luk Thung," Jazz and Molam styles, Sound is a snapshot of history from a point in time when traditional Thai music started rubbing shoulders with Western pop (The Vietnam War probably had something to do with this, since American GI's spent a lot of their leave time in Thailand).  Throughout the record's nineteen tracks classical Thai music gets infused with psychedelic rock, jazz, and other disparate genres, often with strangely listenable results.
Tracks like the blues guitar and drone instilled "Sao Lam Plearn" (Chaweenan Dumnern) and similarly named surf/lounge jam "Soul lam Plearn," (The Petch Pin Thong Band) make for compelling listening even today.  And some of the stuff is just too strange to not be fascinating: Sanae Petchaboon's sort of Mohammed Rafi –goes-to-Thailand swing in "Pen Jung Dai," or Sodsri Rungsang's vocal theatrics in "Uay Porn Tahan Chaydan," are both pleasingly weird.  Not to mention Waipod Phetsuphan's horn-backed "Ding Ding Dong" the centerpiece of the record and purportedly the initial song that led compiler Chris Menist to put the mix together in the first place.  Overall the nineteen tracks are a surprisingly quick listen, and a terrific time capsule that shows us the interesting and often vibrant ways styles have mixed throughout music's history.  While Thailand's predominant inheritance of 60's and 70's Western culture is a booming sex trade, it's nice to see that at least a few positive things came out of it as well.
— Jon Behm
Chaweewan Dumnern – Sao Lam Plearn
You can pick up a copy of The Sound of Siam here.
Soundway Recordings:          Site
.