Wild Ghosts: No Coast EP Review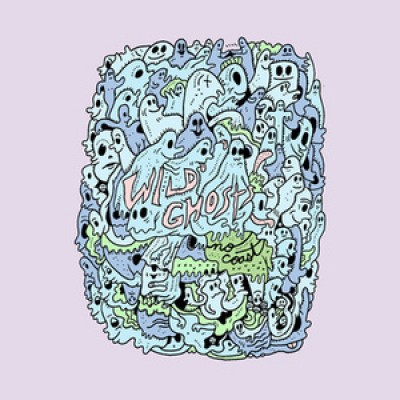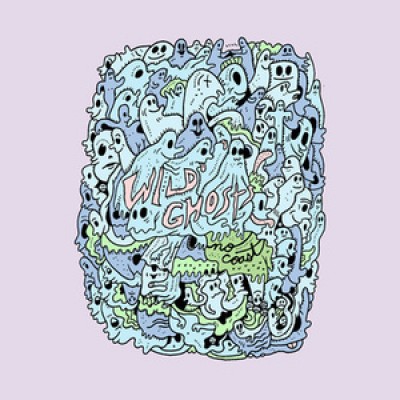 74/100
I don't know much about local band Wild Ghosts other than they appear to be part of a loosely knit network of young experimental/noise musicians that's centered around the underground Minneapolis venue the 1419.  Much like their peers (Orchard Thief, Maymok, Glass Buds, etc) they too show a talent for creating unique compositions out of a wide palette of sounds.   In Wild Ghosts' case those compositions tend to be rooted in highly distorted slacker surf rock punctuated with elements of fuzzy shoegaze. 
The band's latest EP No Coast, is a collection of surfy jams that employ more in the way of a traditional pop structure than some of their contemporaries, while still utilizing the distortion-laden effects that add elements of experimental noise to the mix.  "I am Not A Robot," for instance, is built around a relatively plain guitar riff and drums.  Both, however, are nearly completely submerged in heavy reverb that, along with the muffled vocals,  gives everything a sludgy, dreamlike quality.  Even as the tune drifts towards away from surf and towards a more shoegaze sound, the consistent factor remains the band's hazy, warped pop aesthetic.   Similarly, in "Bruises" the shoegaze element is subverted by more blurry reverb as well as unorthodox wailing vocals.
Where No Coast works is when the band finds a good balance between their rock riffs and the ambient noise.  "Stoner Boyfriend" for instance seems a bit out of place due to its more pop-oriented nature, but jams like 'Her Majesty's Ship, and "Cote des Rois" walk the line pretty well.  While the production sounds a bit primitive and the recordings occasionally a bit too loose and improvisational sounding, tracks like those show a great deal of promise for Wild Ghosts.   Check them out over at the 1419 next time they post a show (as well as the rest of the talented experimental/noise artists over there) or pick up their EP from twomichaeljordans today.  
     — Jon Behm
Stream the Ep on the band's bandcamp page
Wild Ghosts:          Site
.