STNNNG Tour Kickoff Tonight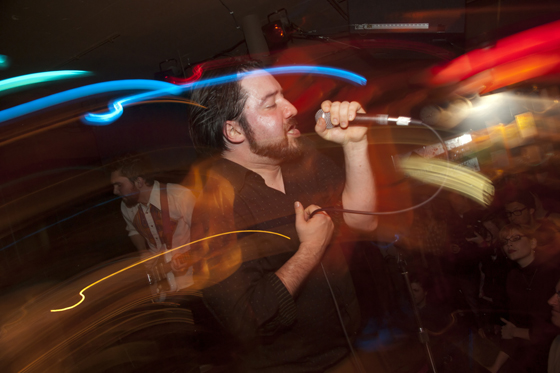 STNNNG will be hitting the road next week in support of 2010's "Smoke Of My Will" for a week and a half, launching the tour tonight with a rare all ages show at the Loring Theater. Joining them will be opener Take Acre and a rare performance from comedian Nils Lindahl as the host of the event, DJ TRL spinning records and a meat raffle from Kramarczuk's. STNNNG singer Chris Besinger will be sending us tour diaries from the road starting next week so keep a lookout for that. Don't miss STNNNG tonight or if they're coming to your town. The dates:
03-23-11 White Lightning "where" house – Iowa City, IA
03-24-11 The Coughy Haus – Beloit, WI
03-25-11 The Bakery Loft – Detroit, MI w/Child Bite
3-26-11 The Mayday – Cincinnati, OH w/ Child Bite and Vacation
03-28-11 The Bishop – Bloomington, IN w/Slutbanger, Child Bite
03-30-11 Cranky Yellow – St. Louis, MO w/The Conformists
03-31-11 Naked City Gallery – Wichita, KS 03-27-11 The Vollrath Tavern – Indianapolis, IN w/Burnt Ones, Child Bite
04-01-11 The Replay Lounge – Lawrence, KS w/Muscle Worship, Jabberjosh
04-02-11 The Zoo Bar – Lincoln, NE
04-03-11 Afterbar – Lincoln, NE (@ 2AM special set)
-Adam
Tonight's show at the Loring Theater is at 7pm (doors) and music starts at 8 pm. Tickets are $13 at the door.
Writer / photographer / Reviler co-founder