Grant Cutler: 2012 Review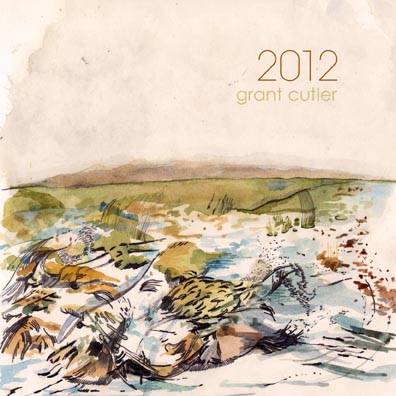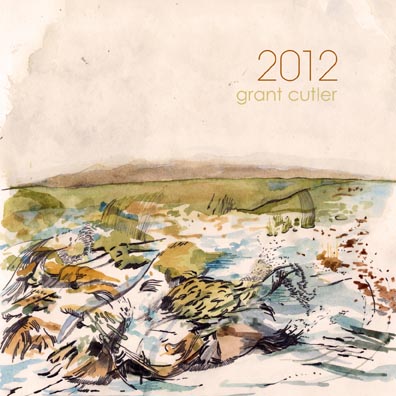 76/100
Grant Culter has worn many hats in the last few years, ranging from 80's pop revivalist with Lookbook to dark folky with his Grant Cutler and the Gorgeous Lords, but his 2012 project takes the cake for stretching his sound the farthest he has gone so far.
Starting off with beeps and hisses, 2012 is a ambient sound journey that challenges listeners in ways that Culter's work has not done in the past. The album stretches out 7 songs over 48 minutes, including the 12 minute album closer "Mountain Top." The album will lose some of Culter's fans, especially anyone looking for a hook or easy to digest melodies (or words, for that matter), but for fans of drone and sparkling ambient music, 2012 will be right up your alley. The A-Side features two extended sound collage mediation's ("devotion" and "dreamer") sandwiching two more direct tracks, "attainment" and "talk to me." The whole side (and the whole record) bleeds together, so a listener could easily be lost in the ether of the docile tones and smooth grooves of the record without realizing the album had jumped from one track to the next. The B-Side starts out with a little jump in its step, with the bouncy synths of "absolute arena" kicking things up a notch before ratcheting up the head trip of album closers "illusionary argument" and "mountain top."
While 2012 is quite the left turn for Cutler's sound and may be more off kilter than some of his fans have come to expect, it is still a really solid release that proves again the talent that Culter brings to the local scene.  If you are a fan of Culter's previous sound or a junkie for some solid ambient noise, 2012 is definitely worth your time to check out.
     -Josh