Food Pyramid: New Omni-Directional Healing Techniques Review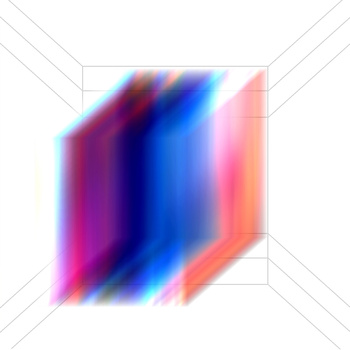 84/100
It doesn't take a gigantic cognitive leap to wrap your head around local synth explorers Food Pyramid using the term "new age" to describe their music, as they have with their latest album, but it still might give pause to some fans who will wonder what that will entail for the talented group. While the work on their Moon Glyph released trilogy had some hard hitting synth kraut stem-winders, there were also moments of sonic exploration that form the basis for the six tracks on the recently released New Omni-Directional Healing Techniques, released on the Seattle label Debacle Records.
The six songs on the record are bookended by the nearly 13 minute "Alpine Valley Shelter Point" and the even longer "Canyon Endless 1974," both of which utilize every minute to stretch and cajole the emotion out of the machines they are coming from. The songs have a peaceful, natural and lethargic nature to them, not unlike watching clouds form and pass, and really find the band stretching themselves and exploring their sound in ways even beyond their work on I, II and III. "Prana Focus" and "Advanced Cooldown" are shorter versions of the two bookends, extending the peaceful groove and trippy aura that the record is centered around. For those worrying that the band completely venture down the rabbit hole on the record, there are two tracks that find the band picking up the pace and showcasing their (almost) dance ready jams that pepper their first three records. "Shambhala" is an eight plus minute excursion into funky, wonked out synth voyages, but the real standout is "Manufracture," which hits like a train when it drops in the middle of the record. The synths are thick and the beats are running full throttle, which is especially compelling in the middle of the otherwise calm and meditative record.
Those worried about the band responsible for the awesome Moon Glyph trilogy going all Yanni on us with their prouncentments of being "new age" with this record need not worry. While the album is more introspective as a whole than previous works, the record continues to show movement forward for the group and captures all of the things that make them such an interesting and successful band. If you are still skeptical, head over to the albums Bandcamp page and listen for yourself (and then buy a copy!).
[bandcamp width=100% height=120 album=1046683688 size=large bgcol=ffffff linkcol=0687f5 tracklist=false artwork=small]
-Josh
Catch the band with Group Doueh tonight at the Cedar for what should be an amazing show. Doors are at 7PM and tickets are $20.