Fool's Gold: Leave No Trace Review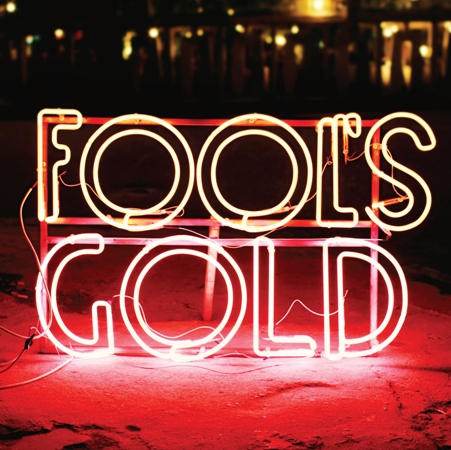 79/100
Los Angeles quintet Fools Gold has never really sounded like an American band.  With jangly guitars, Afro-Caribbean rhythms, and lyrics sung in Hebrew (vocalist Luke Top's first language) they sound like they are from a lot of places. Just not here.
However, being that America is a sort of melting pot of world culture, perhaps it's appropriate that a band with such wide-flung influences calls this country home.  With their sophomore album Leave No Trace, Fool's Gold seems to have taken that sentiment to heart, as the new material is marked by more pronounced stateside tendencies.
For instance with the exception of "Tel Aviv," Top sings most of the new songs in English.  Leave No Trace's sound too is marked by a distinctly Western pop vibe.  Lewis Pesacov's West African guitars are still a big presence, but standout tracks like "The Dive," and "Wild Window" share an undercurrent of breezy California pop.  And "Street Clothes" and titular "Leave No Trace" employ synthesizers that sound closer to New Wave than anything else.  But those who dug the African stylings of band's self titled debut will find much to love as well – they are still quite present in the aforementioned tunes, and tracks like "Narrow Sun" and "Bark and Bite" are even better reminders of the band's fondness for African synths/guitars.
In terms of listening quality, Leave No Trace is right up there with Fools' Gold's excellent debut.  It isn't perfect (The lyrics occasionally leave something to be desired and "Street Clothes" and "Mammal" are both pretty weak tunes – particularly the latter which brings to mind Vampire Weekend) but as far as sophomore albums go, the band has done well.  As with many band, however, Fool's Gold's sound is one best appreciated in the live setting, so hopefully they chart their course for the Twin Cities once again so we can hear the tunes firsthand.
— Jon Behm
Leave No Trace will be available on Aug. 16th via IAMSOUND
Fools Gold:         Site
.