Balam Acab: Wander/Wonder Review (Three Takes)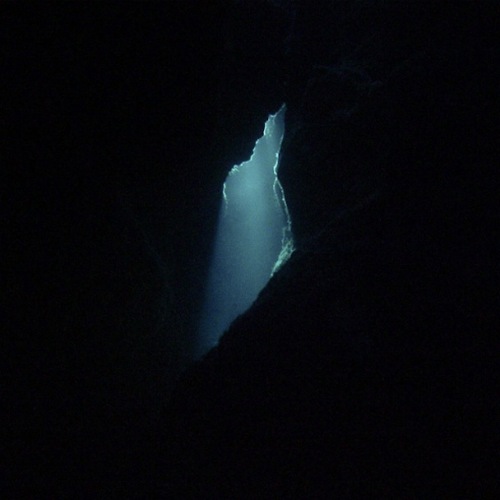 It can be difficult to gain a balanced perspective on an album after reading a single summary of the music. Bias can tilt a review, as can personal taste, history and just about everything else that is unique to the person writing it. So in an effort to offer an expanded perspective in such a medium, here are three reactions, three impressions, Three Takes on Wander/Wonder by Balam Acab.

Jon
78/100
I admire Balam Acab's debut record quite a bit but also have a few issues with it which are entirely due to my own personal aesthetic.  First the good: Alec Koone has created a wondrous series of atmospheric, ambient music.  The record's eclectic sounds are absolutely drenched in samples of running/dripping/splashing water that combine for a very moody, slow moving sound that is as unpredictable as it is soaked.
What I don't care for is the vocal samples that Koone favors, which are distorted to sounding like the kind of chirpy female vocals you might hear in an anime film.  I know that this shit is in fashion right now but I still can't hear it without being turned off by the grating sense of cutesiness.   I want my "witch house" to be dark and brooding but every time I hear one of these samples I think of Hello Kitty purses and the like.  For me that juxtaposition doesn't work but for most I suppose it will seem wonderful.  If it wasn't for that I would probably love this album. As it is I only just like it.

Matt Linden
90/100
People like to compartmentalize bands in music. That's why we have absurd, useless sub-genres to keep everything in order: people want to believe that everything fits in it's right place. And that's why we have a fucking genre with the term "witch" in it. "Witch house," "Rape Gaze, "Drag" – these are all pseudonyms used to describe a form of dark, atmospheric and Gothic electronic music that begin to take shape a little over a year ago. For the most part, and truth be told, a lot of the groups coming out of said genre are crap: weak imitators that gravitate to the allure of mystique and satanic imagery for any given reason. Much of it is one-off, unlistenable drivel that is torture to the ears. But then you have a guy like 20-year-old Alec Koone of Balam Acab who gets unjustifiably stuck in said "witchy" genre. I unjustifiably because unlike his peers, Blam Acab's music isn't good – it's great. And I'll be the first to call them by a new name: dream-step. (Because why the hell not?) But that's besides the point, because when it boils down to it, Balam Acab is not(!) witch house.
However, Koone's music is ghostly. It's liquid, it's translucent and it's bass-heavy. It's atmospheric, but it retains a very real and very deep emotional center. As noted by the title, Wander/Wonder holds its own kind of inward-facing childlike nostalgia that makes it feel like a dream you've experience before. And in the long player format, Koone is able to express a bit more than what was possible on the already impressive See Birds EP. Using crippled R&B samples, field recordings including splashing water and James Blake-rivaling bass thumps, he is able to create some of the most forward-thinking and impressive electronic music of 2k11 – quite the feat for the young 20-year-old. The album flows like a lucid dream, allowing the individual tracks to become part of a whole, not their own entity. The bottom all but drops out on "Motion" before the natural elements and thundering bass take it to a whole other level. Whereas "Now Time" leans on echos and static hiss before it descends into a dreary gloom. Koone is excellent at toying with emotion. He continually goes back and forth between dark and light, hopelessness and joy, and stillness to motion. It's his awareness of these feelings that makes the experience impressive.
When people hold an ear to 2k11, searching for a shining example of what can be accomplished in the bass/electronic/"dream-step" genre, Wander/Wonder should be at the top of their list. This is the kind of relentless album that pulls you in on the outset and doesn't let you go until it's ready. It's an impressive debut, one that will have many asking where will he could possibly go next. And that's exactly what he intended.
Josh
81/100
Have been on something of a Tri Angle records kick lately, so I went into the highly anticipated debut LP Wander/Wonder from Balam Acab (whose EP was the first release the label put out) with gigantically high expectations.  I left the record not quite at the (probably unrealistic) dizzying heights I had hoped, but still was impressed with the dark, warped electro grooves of Wander/Wonder.  The album is seeped in the metaphor of water, both literally and physically, with effect laden vocals and shimmering soundscapes meshing with actual sounds of water, which pop up at multiple points in the record.  The record as a whole is a memorizing collection of electronic pop ditties sent through the spin cycle from hell.  The vocals, a soft and serene soprano, only add to the delicacy of the music and help to add a layer of intrigue to the music.
Highlights from the record include the delirious pop of "Oh Why" and the water infused beauty of "Await," both of which convey the beauty and sadness that make the album so resounding.  Why the whole "witchhouse" genre is causing a backlash, Balam Acab has proven that he both a)was there at the start and b)has the talent to super cede the run of the mill bands looking to hop on the Tri Angle bandwagon.  Like fellow label mates How to Dress Well, Balam Acab find a way to distort and bend ambient electronic music into something almost spiritual, with a soulful R&B bend that helps to add emotion to songs that are otherwise chilly and distant.  Wander/Wonder is a good album to zonk out to, a mellow vibe to chill you out when your copy of Untrue is missing.  While it isn't the holy grail of ambient R&B that myself (and others) had hoped, it still is a damn good album.