Next Stop Soweto: Township Sounds from the Golden Age of Mbaqanga Review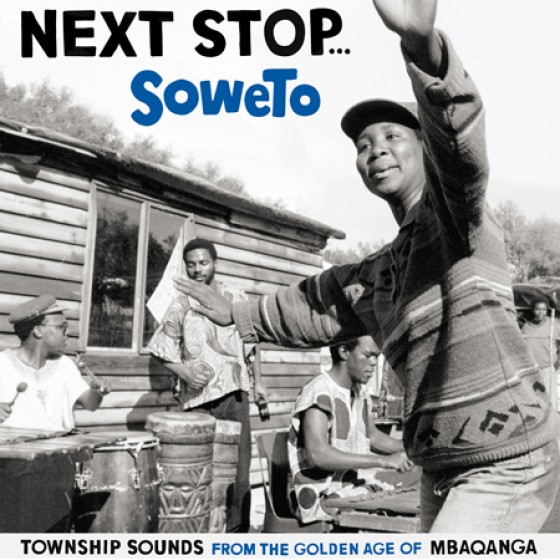 93/100
Next Stop Soweto: Township Sounds from the Golden Age of Mbaqanga is the first part in a new Strut Records series that mines forgotten gems from the underground sounds of South Africa in the 60's and 70's.  It is also by far the most fun record I have heard this year, the perfect soundtrack to beat back the blues of a Minnesota Winter (2 degrees below zero this morning).   Township concentrates on "township jive" a distinctly African music genre that combines the rural, rhythmic roots of the country's indigenous music with western pop hooks and vocal harmonies.   The sound is full of life and energy – and Strut captures it in twenty tracks from different artists without a single dud amongst them.
With so many different bands in the compilation it can be difficult to summarize the record's overall sound.  Sure it is all very danceable and upbeat, but Township also contains remarkable variety: there's the almost Tropicalia swing of the Mahotella Queens in "Zwe Kumusha," the tinny horns and funky Soul of the African Swingsters "Emuva," the hoary yell of impossibly low-voiced Ibetkitshe Namajongosi in "Umaduna Omnyama," as well as a huge number of other distinguishing varieties.   The one common denominator that brings the songs together is that each one has such a goddamn catchiness to it that one can't help but wonder how they've been buried for so long in obscurity.
In the modern age what will probably distinguish Township the most though is that it seems to be a direct link to the goldmine from which pop superstars Vampire Weekend have carted away their entire sound.   As Gorilla Vs. Bear put it though recently when faced with VW's new disc: "We'd rather listen to the real thing."  And while at times I love Ezra Koenig and the gang's punk-inflected African stylings, for the pure unadulterated version it's best to go straight from the source.  And as far as sources go, you can't get much better than the Soweto compilation. And the best part? This is only the first in a three record series – the next two getting Spring and Summer releases respectively.
— Jon Behm
S. Piliso & His Super Seven – Kuya Hanjwa
Pre-Order (Record is out on 2/16/10)