Doomtree: "The Grand Experiment"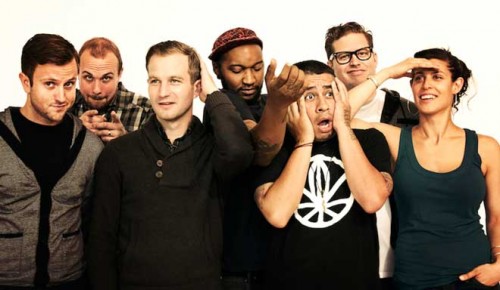 Local rap collective Doomtree have a brand new crew album in the works.  The new record, entitled No Kings, will be available through their own imprint on November 22nd.  You can listen to the first single "The Grand Experiment" today – it was premiered over at Wired.com here.  Also, don't forget to check out Doomtree Blowout VII this December when the group occupies First Avenue for seven days straight (12/4 – 12/10).
     — Jon Behm
No Kings Track Listing
1. No Way
2. Bolt Cutter
3. Bangarang
4. Beacon
5. Punch-Out
6. Little Mercy
7. The Grand Experiment
8. String Theory
9. Team The Best Team
10. Gimme The Go
11. Own Yours
12. Fresh New Trash
Doomtree:          Site
.