Dirty Beaches: Badlands Review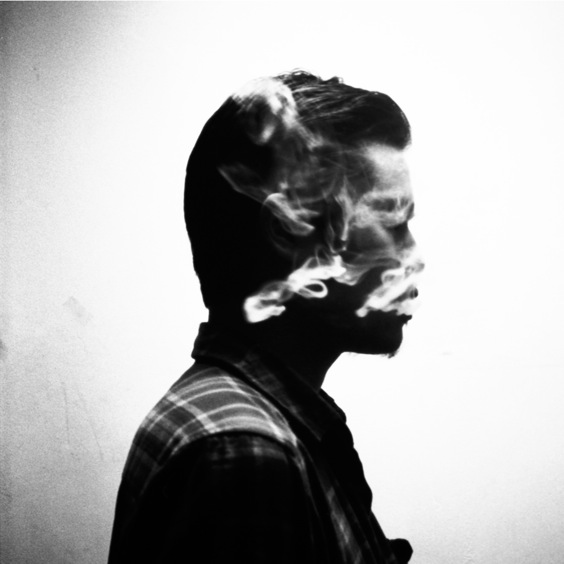 84/100
The initial onslaught of "Speedway King," "Horses"  and "Sweet 17," the opening tracks from the debut album Badlands from West Coast duo Dirty Beaches, sounds like a nightmare sound tracked by more a lo-fi Suicide.  The music, somewhere between an industrial hum and grinding, distant noise, is punctuated occasionally by vocal tics that stab the ambience with causal disregard.  While there are a few moments of quasi melodic, almost punky Motown flavor in the middle of the record, the album is basically a prolonged exercise in this type of challenging restraint, but a challenge that ultimately pays off in the end.
The name Dirty Beaches is actually a pretty appropriate name for the band making music like Dirty Beaches make.  Both conjure up a feeling of a place, beautiful and serene, full of vigor, that has been dragged into a pit of darkness.  The songs on Badlands are gloomy and minimalistic, with a short burst in the middle of the record where the bands branches out to try their hand at demented, dirty, gutter dwelling doo-wop.   Things get interesting with the run of songs featuring the "A Hundred Highways," "True Blue," and "Lord Knows Best."  The former sounds like the bassline from the Supremes "I Will Follow" grinded through a noisy blender.  The latter two are ballads that actually sound like they weren't recorded in a factory with all the machines running, which is a fairly jarring experience after the ambient assault that entails most of the record. The final two songs, "Black Nylon" and "Hotel," are back to the post apocolytic dirges that started the record and would have served nicly as a sountrack to the film The Road, as the characters headed south under the grey skies of the end of the world.
While their debut record is abrasive and dissonant, there is something comforting and engaging about the other world howls of the tracks on Badlands.  The haze of dissonance will turn some people off, but those willing to take the trek will be rewarded and will find the gems beneath the smoke and mirrors on this great debut record from Dirty Beaches.
-Josh