Do Look Back | Carlos Paredes: "Movimento Perpétuo"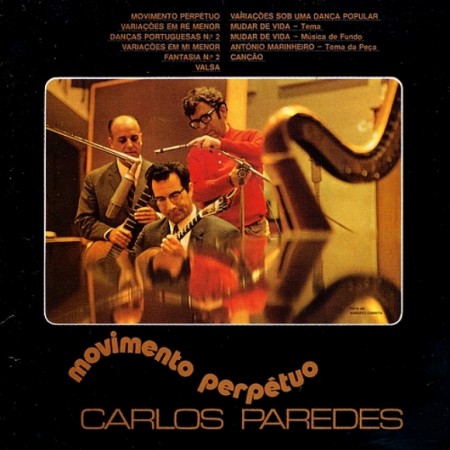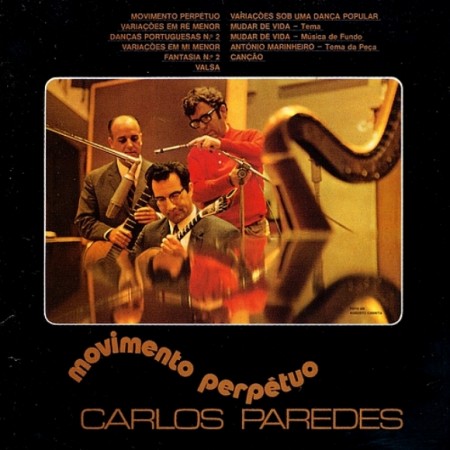 Movimento Perpétuo ("perpetual movement") was a pretty accurate name for Portuguese guitarist Carlos Paredes' 1971 record.  Paredes played the guitar with a dexterity that was as fluid as it was unceasing and Movimento is like one long torrential cascade of Portuguese classical picking.  They didn't call him "the man with a thousand fingers" for nothing.  Listening to Paredes plucking the twelve strings of his guitarra portuguesa, it's difficult to believe that he could manage it on ten fingers alone.
And while instrumental classical guitar (even skillfully played) can often be a frightful bore to listen to, Paredes' musicianship was such that he transcended the traditional boundaries of his genre to create a bold new "modern" style.  On Movimento one can particularly hear elements of classical music and jazz, giving the tunes structures that are inventive and often wildly unpredictable.  One tradition that remains untouched, however, is the incredibly emotionally evocative sense the music brings without the assistance of a single word.  It's not hard to hear the sadness in "Cancão," for instance – the artist weaves an intricately melancholy melody that seems infinitely more telling than words could ever express (Paredes' audible sighed breathing  also heightens the effect).
Occasionally throughout Movimento another instrument, namely the flute, makes notable appearances.  It does nothing, however, to take the focus off the maestro and his guitar.  Movimento Perpétuo is an intensely moving, brilliantly played, and expertly executed classical guitar record.  Even more so considering that Paredes was able to manage such a complex sound without the benefit of loop pedals or modern recording equipment.  Movimento Perpétuo is the sound of a true musical genius at work, and now due to Drag City reissuing two pieces of his back catalogue, perhaps Paredes will achieve the notoriety in the U.S. that is his due.
— Jon Behm
Movimento Perpétuo as well as Guitarra Portuguesa will be available as reissues on Drag City on 11/8
.