Orchard Thief: "Sensational Living" Review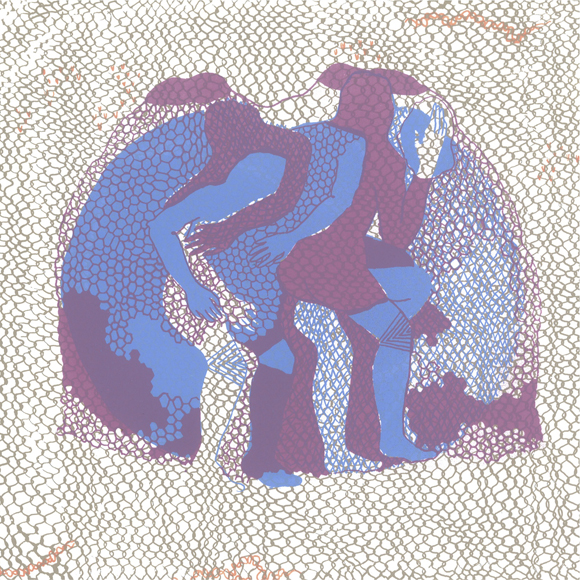 At first glance, Sensational Living, the new LP from local experimental artist Orchard Thief (Sam Molstad), is fairly similar to the aesthetic he's been laying down on his last few tapes.  Like in his past material, Sensational Living is made up largely of Molstad's looped, wandering guitar forays set against the backdrop of distorted vocals and beats.
Upon closer listen, though, there are a number of aspects that set Sensational apart from previous works and show Molstad evolving and coming into his own as an artist. For one thing, the nine tracks on the new record are often substantially and conventionally melodic. And I don't mean this in a bad way. Molstad still weirds things up pretty well with stuff like "Cheerleader's Returns"  psychedelic guitar squalls or "Dank Sprankles" minimally pastoral meditation to the tune of chirping birds. While maintaining its "experimental" uniqueness, the sound on Sensational is more palatable and mature.  Molstad's highly-reverbed guitar tones and ghostly mutterings convey a lazy, melancholy mood. It's mostly pretty music that doesn't resort to tired pop tactics.
In his unorthodox sound, Molstad has forged a sort of future primitive aesthetic. It's otherworldly sounding, even though the low-fi recording style brings the music distinctly back to earth. The choice of real-over-canned drumming grounds the sound even further.  Listen to lead track "Sensational Living" and you can get a sense of the music's enveloping intimacy—it's like hearing an old Roy Orbison song played at the wrong speed and filtered through a strong sedative lens.
Molstad's older work had some rougher, more dissonant edges, but much of that has been smoothed away and molded into an equally complex—yet more agreeable—shape. There's still pure noise and disharmony incorporated, though it's to Molstad's credit that they are done in such a way that heightens the record's more ambient qualities.  Sensational Living presents a whole new level of musicianship for Orchard Thief, and hopefully he continues to evolve even further.
Orchard Thief's record release for Sensational Living is tonight, 1/12, at the Hexagon. You can pick up a copy of the new LP there or via Space Lung/Land Breathing.
—Jon Behm