Open Letter to Minnesota: The Merits of Music Discourse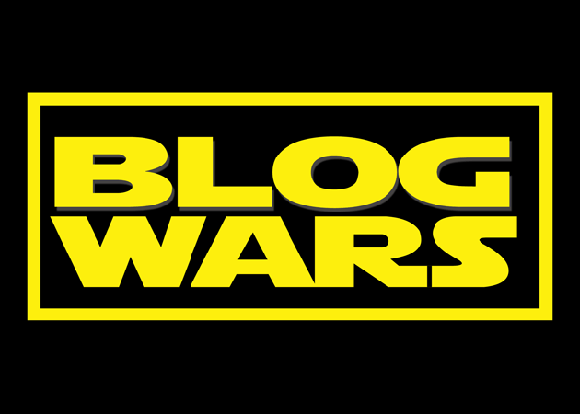 The biggest news in Minnesota music in the past six months wasn't the major label nods to Howler and Night Moves, 96.3 FM being rebranded as a Jack 104.1-clone, the fever-pitch hype that propelled Doomtree and Poliça into the stratosphere, or even the rollicking party that was the Reviler Two-Year Anniversary Party. Nope. Not even close. Rather, what I think will lead to the most surprising, necessary shake-up in our local music culture is that some dude from Florida got a job.
That dude, of course, is Reed Fischer, the new editor of City Pages' music department and Gimme Noise blog. (Fischer took over for Andrea Swensson, who moved to The Current and is spearheading the station's expanded local music programming. More on that later.) Whether it is his intention or not, Fischer shows signs of ever-so-slightly shifting the "mainstream" Minneapolis-St. Paul music press away from back-patting promotion and toward community discourse and music criticism-with-a-capital-C.
Two of Fischer's posts—both published yesterday, in fact—belie an engagement with larger discussions of independent music culture. Responding to Chuck Klosterman's sorta polite dismissal of tUnE-yArDs, Fischer questions the famous critic's equally famous cynicism—and links to examples of why it is partially misplaced. Then again, he excuses the bloodsport that comes with the territory of music criticism: "As critics are wont to do, taking a contrary position from a significant group of influential, like-minded folks can be a slightly devilish, but ultimately rewarding tactic."
In another post, Fischer calls on the expertise of [ahem, straightens necktie] the knowledgeable reviewers here at Reviler. In a post discussing Lazerbeak's new beat tape, Lava Bangers, he expands on the opinions of Revilerers Josh and Jon from a recent Three Takes—ultimately painting a more complete historical backdrop for the local DJ's release. Fischer counters a prevailing sentiment of our three reviewers, and sheds a different, rounded light on the album. Really, it's why Reviler started the Three/Four Takes series in the first place—because getting a more nuanced assessment of an album or new band comes from the exchange of ideas, not armchair pontification.
Now, I'm not saying that Fischer or the Reviler writers are innovating our way through a brave new world of music criticism. I'd love to see meta-criticism of a Klosterman/Lester Bangs/Sasha Frere-Jones caliber buzzing around local press. We're not there yet. But maybe we're inching toward a healthy dialogue between local and national trends, between the underexposed and the heavily hyped.
To that last point, I do have some concerns—so let's start the dialogue. (I'm speaking for myself here, but I'd guess that many of my colleagues at Reviler agree, to some extent at least.) A long-standing complaint of this site is the never-ending coverage of Minnesota bands that have "made it" or have otherwise earned a free-pass from larger media outlets. In Fischer's introductory post, he chronicles his northbound drive from Fort Lauderdale—soundtracked by old Semisonic albums. "I also had Lazerbeak, Doomtree, Dessa, Howler, and some other more current local selections pulsing through my iPod along the way," he adds. In my book, he might as well have been getting pumped for his new, taste-making job at an "alternative" weekly by listening to an album of Replacements covers by The Hold Steady. Andrea Swensson must have forgotten to pass along the TVBC discography before he made the drive, right?
Speaking of Ms. Swensson, she occupies a new reporting position at The Current and has a unique opportunity to alter the scope of music writing in the Twin Cities. She's already used the platform commendably—notably with her profile-cum-trend-piece on up-and-coming avant-pop duo Father You See Queen. In some ways, it was both uplifting and dispiriting to read, after she describes what is arguably Minneapolis' "new sound," that "as much as these previous paragraphs may have scared off the casual listener, I think the songs could have broad appeal." If only people would listen . . . She's also already written a number of live reviews, an underappreciated medium. Then again, Swensson is partially fenced in by The Current's pledging audience. In the new blog's short lifespan, she's already spilled ink on local untouchables Charlie Parr, Poliça, and Trampled by Turtles. Put another way: She can't just post pictures of musicians with cats and call it a day, like we do.
[Author's Note: Ms. Swensson assured me that she retains full editorial independence. She said: "My only correction would be to reassure you that my coverage is not beholden to the station. What I write about is chosen by me."]
I probably have unrealistic expectations of the editorial agency of our cultural arbiters. It's unlikely that Village Voice Media is going to let Fischer write a cover story on the burgeoning Midwestern doom-metal scene, or Andrea write a screed against Lucy Michelle & the Velvet Lapelles. On top of that, I've got a pessimistic feeling that, given the choice, the broader audiences of The Current, City Pages, Star Tribune, etc., would rather to be exposed to the difficult, less-polished music that makes the Minneapolis scene glimmer with promise.
But the fight must continue. [Cue the trumpets.] Jason Zabel at the Twin Cities AV Club, your piece juxtaposing Big Freedia and Minnesota Nice-hop was thoughtful and, at times, cutting—keep on the local rap beat, yo. Chris Riemenschneider, how about a profile of Jon Davis on the front of the Star Trib arts section? Why not? Can you think of a harder working local musician? Minneapolis Fucking Rocks . . . do you still believe that Minneapolis fucking rocks, or do you just sponsor shows for complementary drink tickets? Reed and Andrea, all I can do is quote Peter Parker's uncle Ben: "With great power comes great responsibility."
Call me a romantic, but I believe that now is the perfect time to make a concerted push for underexposed, local music. Let's call bullshit on the bands that, as musicheads, make us furious—but never fail to sell out the Varsity Theater. Slaying a few sacred cows gives sustenance to the soil beneath. Let's call bullshit on each other. We know we can be jerks at Reviler; we like it that way. But we also know that we get things wrong, or write without checking our baser emotions at the keyboard. Don't let us get away with that. As fans, musicians, and media, we owe it to ourselves.
This wasn't an exercise in bridge-burning; rather, think of it as an extension of an olive branch—with which anyone who holds passionate opinions about music may feel free to pummel us.
That said, I'll assume this essay is full of argumentative holes and fringed by loose ends. I probably come off as confrontational and presumptuous. Come at me!
—Will Wlizlo (@willwlizlo)