Ssaliva: RZA Review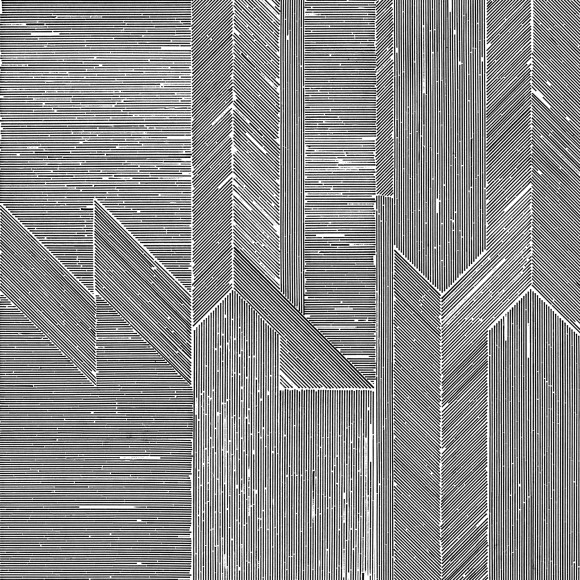 Listening to the warped pop sounds on the new Ssalva LP, RZA, is akin to looking at a beautiful painting with the compound eye of an insect.  The colors are there, the warmth is able to project through the prisms, but nothing is quite clear or in focus.  The nine songs on RZA are dubbed out, chock-full of dusty beats and grimy, paranoid synth flourishes. It's both challenging and engaging, equally beautiful and unsettling.
None of the tracks are long, and in many cases that is a good thing.  The vocals on "Black Soul" warble through your headphones, filtering through your ears and bending the circuits in your brain.  The experience is unsettling and almost an out-of-body experience, like a bad trip that seems to last many times longer than it actually did.  The title track is a sinister soundtrack for a midnight walk down a foggy alleyway, whereas "HOBO3040" feels like a twisted, manic soundtrack to a circus from hell.  Basically, the record comes across like an electronic symphony from your most scarring nightmare.  The album, which clocks in at a brisk 27 minutes, is as hypnotic of a recording as I have heard this year, a record that oozes from the speakers and takes new, interesting twists each time you hit play. From the bubbling electronica of "Trimensional" to the hazy and laconic "Night Landing," RZA is a record inside which you can easily lose yourself.
Despite being disjointed, RZA is really a well-put-together document of ambient sonic tomfoolery.  When you hit play on the record, you are transmitted into a world that sits on an teetering axis, with twisted sounds around every corner.  If you are willing to take the time to look through the twisted wreckage of melodies and rhythms, there are gold mines of sound wrapped under layers of prickly thorns, almost deemed more valuable because of the challenge of getting to them.  RZA isn't going to be an album that takes the world by storm, but it is a well thought out, sonically fulfilling, and creatively rich LP that is well worth your time if you are willing to wander down the band's intricate rabbit hole.
—Josh