Father You See Queen: "47" Review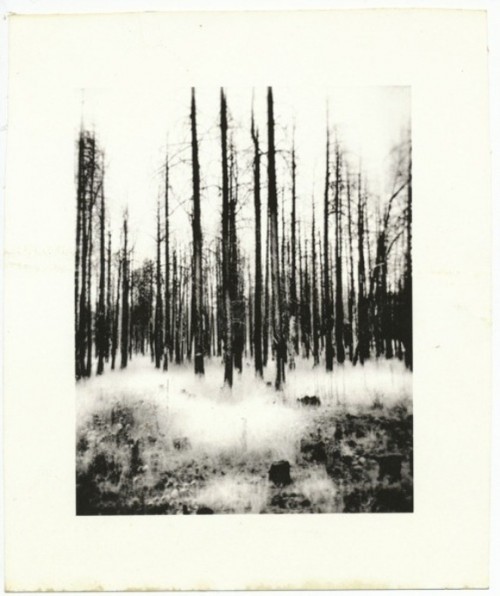 Father You See Queen is the newest project from the ever-active Mark McGee (To Kill a Petty Bourgeoisie, Votel) and a newcomer to the local music scene, a woman who goes by the moniker Mona. The duo creates dense, moody electronica that features McGee (who also identifies as "makr") crafting heavily distorted beats while Mona sings chilling, pretty vocals over the top.
Mona and makr's first EP, 47, presents us with the pair's first six recorded songs. At the very start it's not difficult to hear the similarities with McGee's past artistic endeavors.  Both "Ocean" and "Terratoma" share some commonalities with TKAPB, namely the heavily distorted storm of warped static and industrial noise that punctuates both tunes. What truly differentiates the sound, however, is Mona's vocal accompaniments, which forlornly echo around McGee's careening white noise. While TKAPB was similarly matched well by vocalist Jehna Wilhelm, the new sound comes off as richer and less "lost in the noise." Wilhelm's contribution to TKAPB was great in its own way, however Mona's vocals provide a bit more in the way of melody. With Mona its pretty easy to make Trish Keenan comparisons – in fact, the first time I heard her sing my first impression was "I haven't heard this Broadcast song before..?" before I realized that the sound was actually quite different.
The further one delves into 47, the more the seas seem to calm. The tempestuous noise gives way to more ambient sounds, beginning with "We Give and Give…"  On "Lungs," Mona sings in looped, formless vocal tones—a bit like a Julianna Barwick song but, with even less formal vocal structure.  And while Mona flexes her vocal muscle, makr adapts an appropriately softer accompaniment.  In "Don't Be Mad," his soundtrack even takes on a sort of wet, organic tone—minimalist but evocative. It shares traits with experimental producer Nicholas Jaar's ambient orchestrations, though McGee's sound is still uniquely his own.
If the beginning of 47 was dominated by McGee and the latter half by Mona, then on the final tune, "Edmund," they've achieved a symbiosis in which neither truly seems to be leading or following.  "Edmund" is both 47's prettiest tune as well as its most balanced.  It finishes the EP off on a truly high note, leaving the listener hungry for more of the duo's work. There is no doubt that when the main course arrives it will be worth the wait.
Stream the EP here
47 is currently available via FSS
—Jon Behm