My Bloody Valentine: m b v Review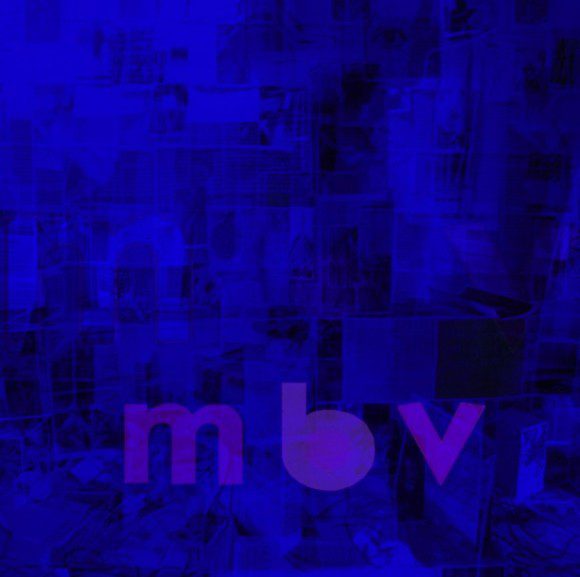 This must have been what it was like when the Red Sox finally won the World Series after all those decades. Over 20 years after releasing the genre-defying, bar-setting, legend-making LP that was Loveless, My Bloody Valentine are finally back with their follow up LP. Many people had become resigned to the fact that this album wouldn't happen, but a few short months after first discerning the smoke signals from mastermind Kevin Shields, the record was dropped into the interwebs on a random Saturday night a few weeks back. m b v flipped the music nerd world on its head, bringing to the flesh one of the records that music fans have long pined over. But after all the wait, does it live up to the hype?
From the opening moments of "She Found Now," it is clear that Shields hasn't lost a step in creating enchanting walls of effect laden sound that helped usher the word "shoegaze" into popular lexicon. Shield's trick has always been meshing the harsh waves of blown out guitars with angelic vocals, and he exquisitely goes back to that well on m b v tracks like "Only tomorrow" and "Who Sees You." Despite taking 20 years to produce songs that sound like something that could have easily been released, say, three years after Loveless, m b v manages to sound both fresh and classic. Stepping outside of the template that they helped create, m b v also ventures into more gentle and serene territory ("is this and yes" & "if I am") and takes detours into sonic tomfoolery on "wonder 2." For those keeping score at home, m b v isn't all paint by numbers, even if that would have been okay. Songs like "nothing is" and "in another way" ride twitchy drums and electronic beats, warbling along like an outtake from the latest Black Moth Super Rainbow LP, waking the listener from the codeine induced dream that much of the album creates.
So, after all these years, was it worth the wait? m b v is clearly not a Chinese Democracy like bust, a paper tiger that exposed a tired, washed up, strangely dreadlocked artist. That being said, does it stand up alongside Is Anything and Loveless, the bands previously (nearly) flawless first two LP's? The music My Bloody Valentine creates make that a tough question to answer. The waves of sound unleashed on my first listen were exciting, realizing that this was new My Bloody Valentine(!!), but their music isn't something you can or should look at for easy answers or quick analysis. For music nerds, hearing a new My Bloody Valentine LP is the Red Sox winning the World Series moment, but like those long suffering fans, where do we go from here? Was it everything we expected? Could anything have been? m b v is a successful return to form for a legendary band, no small feat whether 2 years or 20 after a genre defying LP, and I for one am going to try to depart from the prevailing narrative and enjoy this really great LP. Feel free to join me.