Petra Haden: "Petra Goes To The Movies" Review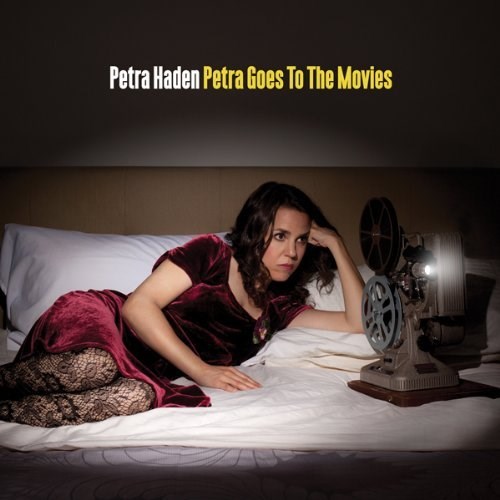 If only all records' concept were as easy to describe as Petra Haden's newest album Petra Goes to the Movies. The singer's newest collection is essentially movie themes, as reproduced by Haden basically just using her voice.  Pretty straightforward, eh? Haden's targets include the old (Fellini's 8 ½ for instance) to the new ("Hand Covers Bruise" from the Social Network).  In most cases the tunes are completely instrumental, however exceptions exist where Haden also supplies the lyrics (the 'Goldfinger" theme, for instance).
For the most part Goes to the Movies is pretty charming, and contains some peculiar, if not intriguing takes on these familiar themes.   Haden has a terrific voice, and it shines in particular when she's making it do interesting things – imitating a trumpet, doing scat beat improvisation; at times she nearly strays into Bobby McFerrin territory though never with quite as much cheese.  Haden's songs are often as dark and mysterious as the works they stem from – the Fistful of Dollars theme for instance evokes the classic western in a completely fresh way. The takes on Psycho, Rebel Without a Cause, and Cinema Paradiso are all also notable, particularly Cinema Paradiso, which contains the record's most beautiful vocal work.
Of course there is also two tracks from Superman included, which lightens the mood considerably.  There is also the question of the instances in which Haden sings songs with lyrics.  Next to the vocal-improvisational pieces, offerings like "This is Not America" and "Calling You" seem a bit on the bland side for their more straightforward approaches to singing.  Still, it's not much to complain about considering Petra Goes to the Movies still contains enough eccentric vocal work to captivate the listener.
— Jon
Stream the entire album below: