Label Update: Woodsist Records (Alex Bleeker, Herbcraft, The Wollen Men, Eat Skull)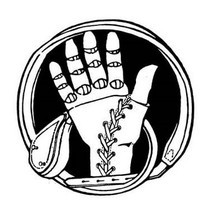 Label Update is an ongoing feature where we take a bigger picture view of some of the material our favorite record labels are releasing.

If Woodsist Records were people in your social circle, they would be the friends who treat body hair as an essential product, don't shower as much as they probably should and who go camping without a tent. They also are surprisingly talented for seemingly taking the "turn on, tune in, drop out" maxim as sacred. The label was birth from Jeremy Earl of Woods, whose country tinged freak folk have set the bar high for other groups following their lead. Luckily they seem to find a good batch of wandering souls around, including some of the groups featured below. From the warm, wide eyed ambien vibe of Herbcraft to the blown-out-country era Stones of Eat Skull and the Aftermath-era Stones of Wollen Men, everything is done in a bit of a haze. The songs that are the clearest in terms of production are from Alex Bleeker and the Freaks, the Grateful Dead influenced side project for Real Estate bass player Alex Bleeker. "Don't Look Back" is a warm, road weary anthem while "Leave on the Light" is about as "acid-fried" as a song can get. All songs jangle forward to the same "slacker-done-well" vibe that makes Woodsist such an interesting label. Check out these releases and more a the official Woodsist lable website.
[soundcloud url="http://api.soundcloud.com/tracks/74953624″ params="" width=" 100%" height="166″ iframe="true" /]
[soundcloud url="http://api.soundcloud.com/tracks/84290210″ params="" width=" 100%" height="166″ iframe="true" /]
[soundcloud url="http://api.soundcloud.com/tracks/78418477″ params="" width=" 100%" height="166″ iframe="true" /]
[soundcloud url="http://api.soundcloud.com/tracks/78310709″ params="" width=" 100%" height="166″ iframe="true" /]
[soundcloud url="http://api.soundcloud.com/tracks/73281042″ params="" width=" 100%" height="166″ iframe="true" /]