Matthew De Gennaro: "The Plumb Line / Bells for Mompou"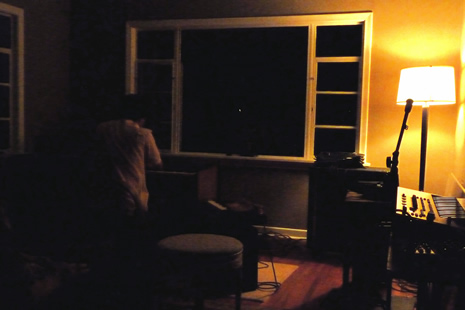 I had never heard of Matthew De Gennaro prior to hearing about Soft Abuse's release of the musician's newest LP, Chuang Tzu Motherfucker. However after hearing a selection from the piece, "The Plumb Line / Bells for Mompou," I am more than intrigued.  According to Soft Abuse, De Gennaro primarily utilizes "guitar, organs, claves, [and] fiddle," however this piece seems to primarily draw on the latter. Using the violin's strings De Gennaro sketches fragmented, deeply melancholic pieces of melody across a canvass of yawning drone.  The mood conveyed is earthy and pastoral, and the playing occasionally brings to mind Warren Ellis (if he were a little bit less of an extrovert).  Strangely, at times the De Gennaro's constructs even remind me a bit of bagpipe music, although his music is far less formally structured than your average Scots tune. The piece ends with (presumably "Bells for Mompou") a short work that sounds a bit like a toy piano but could easily be the aforementioned claves.
Chuang Tzu Motherfucker will be released by Soft Abuse on September 15th, but you can pre-order a copy here.  You can also check out some of Chris Berry's recommendations (Chris is the man behind Soft Abuse) in a recent interview/playlist with Free Form Freakout.  It's definitely worth a listen if you're into the obscure and experimental.
— Jon