Free Form Freakout Benefit Compilation Record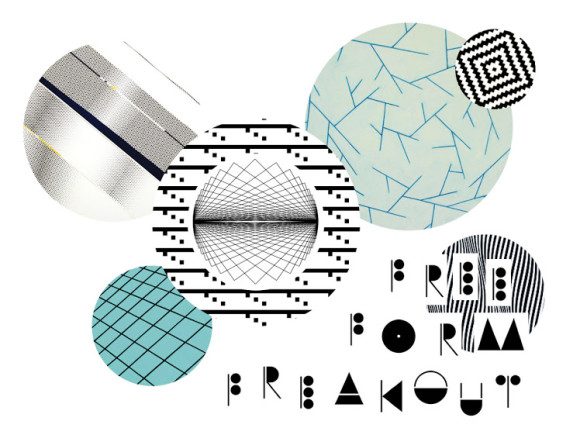 For those Minnesotans whom enjoy unique, experimental, and forward-thinking music, KMSU (Mankato Community/College Radio) program Free Form Freakout is an indispensable resource.  FFF has also fielded a podcast of the show for the past three years.  Now that KMSU is celebrating its 50th anniversary, and the FFF podcast its third, the station is putting out a limited edition compilation record to celebrate as well as raise funds for their Fall drive. It looks to be a fantastic offering, and a great opportunity to put your money towards a good cause while also getting something cool in return .  More details below via FFF:
This fall marks the third year of the FFF podcast series, and it also happens to be the 50th anniversary of KMSU. So, for the station's annual Fall Pledge Drive fundraiser, where we reach out to our listeners for support, we wanted to put something special together that not only documented what we have been doing on the podcast series, but something that we could use to give back to the station. Through the support and generosity of several talented artists and musicians that have been featured on our podcast in one form or another over the past three years, we were able to put together FFFour KMSU, a limited edition 4-way split record on 10" lathe and supplementary 20-track digital compilation.

The 10" mono lathe record, cut in an edition of 30 by the good folks at 2208 Recordings in Minneapolis, features original artwork from Graham Lambkin (formerly of cult favorites, The Shadow Ring) and was printed by Clint Simonson (of De Stijl Records). It includes four new and/or previously unreleased tracks from the likes of Sean McCann, Decimus, Rambutan, and Nite Lite. These tracks then flesh out a nearly two-hour long compilation that includes a heady mix of new/unreleased tracks from several veterans of the experimental cassette underground, including: Sparkling Wide Pressure, Justin Meyers, Panabrite, Jason E. Anderson, Henry & Hazel Slaughter, Charlatan, Cream Juice, Parashi, Hobo Cubes, Cody Yantis, John Zuma St. Pelvyn, Tilth, Black Eagle Child, .mf (Michael Flora), Derek Rogers, and Chapels.

In an effort to get this to people in a timely fashion, we've decided to streamline things and make everything available from our bandcamp page (freeformfreakout.bandcamp.com). People will have three options (while supplies last):

1)    For $40 or more, you can get the 10" lathe with download code for the complete compilation.

2)    For $20 or more, you can get a limited print of the artwork by Graham Lambkin with download code for the complete compilation.

3)    For $5 or more, you can just immediately download the complete digital compilation as is.

The money raised from the sales of this release will be donated to KMSU for their Fall Pledge Drive fundraiser, which runs from November 6-17. While KMSU receives some funding from the university and various grants, it relies heavily on listener support to help pay for its annual operating costs, which are getting more-and-more expensive with each passing year. Like many college/community radio stations across the country, annual funding is always a big question mark and the station is often held together "with baling wire and bubblegum" and the enthusiasm of its volunteers.
Listen to some samples from the record below: