Observations From Kranky Twenty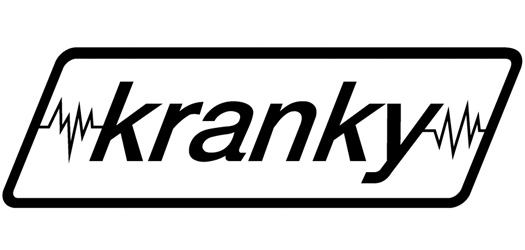 Kranky Twenty was a weekend of music celebrating the twentieth anniversary of Kranky Records.  Reviler contributor Dylan Hester was on hand to enjoy the live music, and has detailed his observations below:
Kranky Records celebrated their twentieth anniversary last weekend. The independent Chicago label operates at a loose nexus of experimental rock and electronic music, with its extensive catalog touching on psych rock, noise, ambient techno, and slowcore. The aesthetic, if it exists at all, is hazy and incidental.
Throughout the 4 nights of the showcase, cell phones were only used sparingly during performances, and the audience often remained quiet until the music completely stopped. In fact, Friday night was the first concert I've experienced where each performer was quieter than the last (even as Constellation filled up with a sold-out crowd).
If you're still reading this, I would venture that each of the fourteen musicians who played Kranky Twenty are worth your consideration, so I'll list them here: Christopher Bissonnette, Ken Camden, Disappears, Grouper, Tim Hecker, Implodes, Lichens, Loscil, Pan•American, Benoît Pioulard, Stars of the Lid, Justin Walter, Keith Fullerton Whitman, and the Wordless Music Orchestra.
Here are just a few of my favorite performances.
[yframe url='http://www.youtube.com/watch?v=612zqESkVVo']
Lichens (Rob Lowe) began by crafting a pulsating glitch soundscape. He added his own wordless chants, looping layers upon layers of his voice. All the while, he was shrouded in a light show akin to 2001: large eyes, alien landscapes, abstract forms morphing in psychedelic colors. Then, about 30 minutes in, a massive bassline like a track straight out of King Tubby's studio brought Lowe's intensely spiritual, freeform drone to new heights.
[yframe url='http://www.youtube.com/watch?v=BgW_7y1ECOA']
Disappears: four men dressed in monochromatic colors who all look like they wouldn't mind shouting directly into my face. The soundcheck became an unhinged noise workout, and Lichens remained on stage for a 10-minute jam.
There's no shortage of active groups who exist somewhere between post-punk, krautrock, and shoegaze, but Disappears are one of the few that are more than just a rehash of the past. When frontman Brian Case takes the microphone, his monotonous screams cut through the band's noise, and all eyes focus on him. "Facemelting" is an appropriate word.
[yframe url='http://www.youtube.com/watch?v=sb5ZCr3YkM8′]
Grouper (Liz Harris) was not on stage when the house music faded out and the stage lights turned on. The sold-out audience stood in silence for several minutes before she walked on. Her set was the softest by far: she never raised her voice any louder than a whisper, and performed with only one keyboard, one microphone, and a few small effects units. She played several ballads, including an extremely sparse "Come Softly." The immediately recognizable opening notes of "Alien Observer" caused the audience to visibly stir. Toward the end, she repeated the song's final lyrics –
going to take a spaceship
fly back to the stars
alien observer
in a world that isn't mine
– several times over. In the process, the song transformed into a detailed, dynamic block of sound, which constituted the entire second half of her set. Over the course of twenty minutes, it drifted, swelled, and then began to decompose. Finally, a single percussive note sounded out. Perhaps she tapped the palm of her hand on the microphone: like most of the audience, I had zoned out entirely. She left the stage, but that last sound continued to reverberate for several minutes. Then we applauded, and the house lights were raised.
[yframe url='http://www.youtube.com/watch?v=u-MXZDkcPKM']
Stars of the Lid's performance left me in a state of euphoria. I'll keep it brief. We heard stunning, twenty-plus minute renditions of "Requiem for Dying Mothers," the opening suite on 2001's Tired Sounds, and "December Hunting for Vegetarian Fuckface," the monolithic drone in D which closes 2007's Refinement. Both are standout tracks among the band's discography, but the addition of the Wordless Music Orchestra in this live setting lets the music take on dynamic new dimensions. Of the new pieces that were played, all were hypnotic and only served to heighten anticipation for their in-progress album (it will be their first since 2007). The new material reminded me strongly of Arvo Pärt. That's not a new comparison by any means. But it's important to note that their sound is, as always, in a state of continuous refinement.
Congratulations, Kranky: you've put together a truly extraordinary collection of sounds and visions. Here's to twenty more years of going nowhere slow.
A storify of various tweets and images from Kranky Twenty is available here.
— Dylan Hester