The Best of 2013: Songs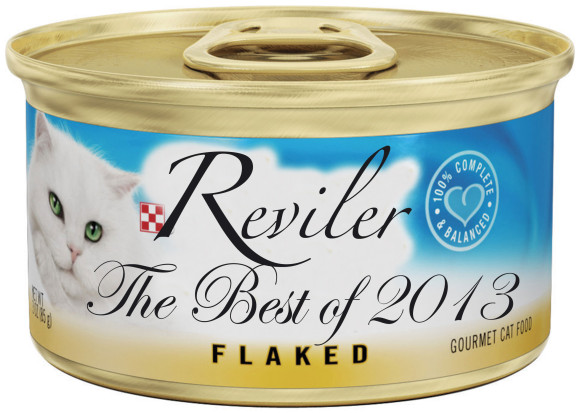 Over at Reviler Labs we're always working on the next cutting edge development in music blogging.  This year, after hour upon hour of tireless scientific experimentation we're pleased to unveil the newest feature that we're pretty sure is going to take the world by storm. It's called the end-of-year list, and it's brought to you for the very first time by reviler.org. How it works is that we pick our favorite songs, albums, shows, etc from the previous year and present them to you in the form of a list. Pretty neat, eh? So without further ado, we'd like to present the Best of 2013.  Just remember, when all of the other blogs go copying this in 2014, you heard it first from reviler.org.

Ali (Background Noise Crew, Egypto Knuckles)
Kanye West "New Slaves"
Draft Punk "Get Lucky"
Chance The Rapper "Acid Rain"
Arcade Fire "Reflektor"
A$AP Rocky "1Train (feat. Kendrick Lamar, Joey Bada$$, Yelawolf, Danny Brown, Action Bronson & Big K.R.I.T.)"
Pusha T "Numbers on the Boards"
Days of Funk "Faden Away"
2 Chainz "Feds Watching (feat. Pharrell)"
Savages "Shut Up"
Flatbush Zombies " Regular & Complex (GNB)"

Jon, Reviler
Janelle Monae – QUEEN
U.S. Girls – 28 Days
Death Grips – Birds
Lorelle Meets the Obsolete – The In-Between
Sonny and the Sunsets – Dark Corners
Lau Nau – Valolle
Parquet Courts – Borrowed Time
Julia Holter – Maxim's I
Yuppies – Easy Nights
Bill Callahan – Small Plane
Runner Up: Nick Cave & the Bad Seeds – Jubilee Street; El-P and Killer Mike – Run the Jewels

Jon Jon Scott(Sound Verite)
Kanye West -New Slaves
Greg Grease -Black King Cole
James Blake – Retrograde
SZA – Castles
FK A Twig – How's That
M.I.A. -Exodus
Sampha -Happens
Polica ft. Justin Vernon & Greg Grease – "Tiff (Doc McKinney Remix)".
Schoolboy Q -Man Of The Year
Banks -Waiting Game

Erica Krumm, Oaks
M.I.A. "Bad Girls"
Totally sweet in every way.
Ty Segall- "The Man Man"
It's an almost painful task to try to choose a favorite song off of Sleeper, but I narrowed it down to this weird, weird song that I haven't been able to stop listening to for months. The guitar licks and vocals in this song majorly rule.
Io Echo- "When The Lillies Die"
Again, this whole album is gorgeous. "When the Lillies Die," is particularly beautiful and dancey. When this song kicks in, it feels like a giant serotonin rush.
Kurt Vile- "Girl Called Alex"
Road trip song, mountain and ocean exploration song, lullabye, best day of your life, comfort song. Also, this record is my favorite of the year.
Kitten Forever- "Dirt Nap"
Awesome dance anthem. A perfect and delicious cocktail of grunge and punk.
Yo La Tengo- "Ohm"
Appropriately named, "Ohm"  like sounds like a powerful, meditative experience.
AND my god, these beautiful lyrics!
"Cause this is it for all we know/ So say goodnight to me/ And lose no more time, no time/ resisting the flow"
Daft Punk- "Doing It Right"
This horribly addicting song has been burning into my brain for months.
I think what I like the most about this song is actually that not much is really happening, it's just… pretty perfect.
Zola Jesus- "Night"
I love how unabashedly epic this song is. I like the very gradual, gradual buildup, and I think the emotion in this song is really sincere.
Weekend- "July"
I just discovered this band in the past few months, and can't stop listening. This whole record is fantastic, but this song is my favorite. Very dreamy. Perfect vocals, perfect fuzz.
Foxygen- "San Francisco"
I've loved this catchy ballad, it's very Belle and Sebastian-y and lovely.

Josh, Reviler
(Song NOT on albums in my top 10)
Pulp – "After You"
Kayne West – "New Slaves"
Fuzz – "What's In My Head?"
U.S. Girls – "Overtime"
Arcade Fire – "Afterlife"
Maria Minerva – "Soul Searching"
Disclosure – "F for You"
The Knife – "A Tooth for an Eye"
Royal Headache – "Give it all to me"
Jai Paul – "St8 Outta Mumbai"
Run the Jewels – "Run the Jewels"
(Bonus local/national favorite: Gigamesh "Bad Girls (Donna Summer remix)"