Olga Bell: "Perm Krai"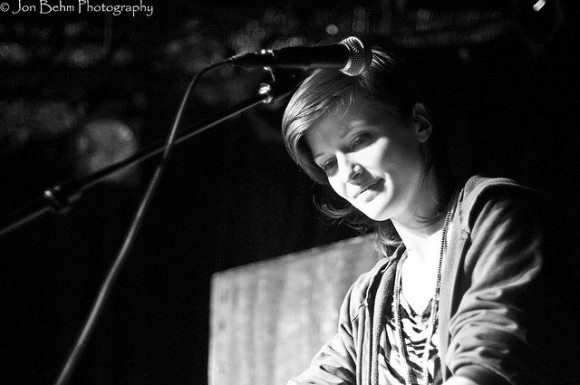 Russian American experimental artist Olga Bell has a new album coming out this Spring, which as far as I know is her first since her well-received solo debut EP Bell (2008).  Krai was inspired by Bell's Russian homeland, and will be entirely in the Russian language.  The album cover even features beautiful Cyrillic characters on a striking red background. According to its accompanying press release:
Krai (край) is the Russian word for edge, limit, frontier or hinterland. Present-day Russia is divided into a myriad of 'federal subjects', including nine krais. In this capacity the term is a political designation, like 'territory', but for the earliest Russians these places represented both the promise and terror of the vast unknown.
With nine songs, presumably one for each region, Bell's record sounds a little bit like Sufjan Stevens' (abandoned?) 50 States project, except with a Russian twist (and hopefully Ukraine isn't considered one of these Russian territories). You can stream the first idiosyncratic single from Krai below, and check out the rest of the album when it becomes available on April 29th via New Amsterdam Records.  
— Jon