Chad VanGaalen: "Shrink Dust" Review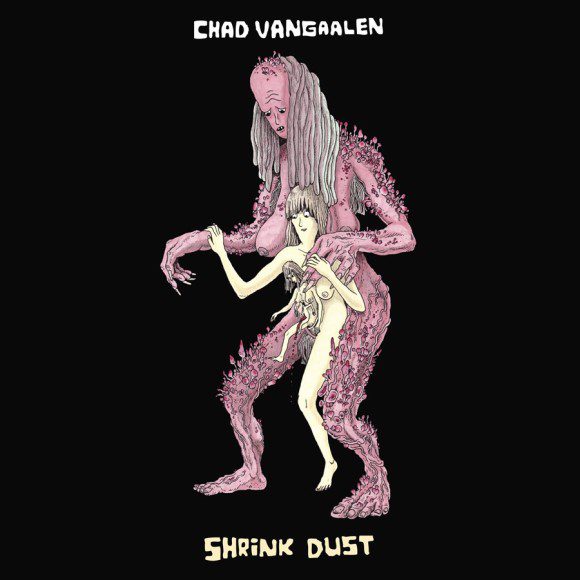 Next year will mark the ten year anniversary of the first record Calgary songwriter Chad VanGaalen put out on Sub Pop Records.  Despite being associated with one of America's best known indie labels, VanGaalen continues to elude worldwide fame, at least in a relative sense.  He does seem to have a rather dedicated core following. However, with his idiosyncratic folk/rock music VanGaalen doesn't seem to be seeking the mainstream success of labelmates like Fleet Foxes or Beach House. His newest record, Shrink Dust, could very well lead fame his way all the same.
Shrink Dust, was written to accompany the artist's animated sci-fi cartoon Translated Log of Inhabitants (formerly called Tarboz). While not a great deal is known about that project (VanGaalen's first animated film) if the soundtrack is any indicator it should be fantastic.  Shrink Dust is a sci-fi country record, a project that combines pedal steel with themes of cosmic mysticism.  VanGaalen has stated that he has been heavily influenced both by psychedelic country band the Flying Burrito brothers as well as  the Jodorowsky/Moebius graphic novel series The Incal.
The country sound is the easiest of Vangaalen's influences to hear – particularly on tunes like sweeping acoustic ballad "Lila" and pedal steel drenched "The Hangman's Son."  The sci fi influences are there as well though perhaps not in the beep-blip fashion you might expect.  VanGaalen's music reflects the weirdness of the imagined cosmos mainly in his lyricism, though it's also shown in his off-kilter pacing and sound distortion.  In the lyrics it isn't too difficult to sense that there is a narrative shape to VanGaalen's songs, though the music alone doesn't illustrate the tale explicitly.  The songs are populated by characters who shift shapes, travel between worlds, and experience that most human of expressions, love, through non-human shapes.  The overarching plot remains opaque and only hinted at, but VanGaalen's talent for melody and weird sounds gives the  fable a universal-sounding accessibility without needing to spell every detail out.
Shrink Dust will be VanGaalen's fifth solo record for Sub Pop, and it might also be his best.  He's left a trail of under-appreciated records to this point (most recently 2011's excellent Diaper Island) but  Shrink Dust could very well be the record to break that streak and boost VanGaalen to a much more widely recognizable status.
— Jon
Pre-order the record here. (out via Sub Pop on 4/28)