Panda Bear: Panda Bear Meets the Grim Reaper Review (3 Takes)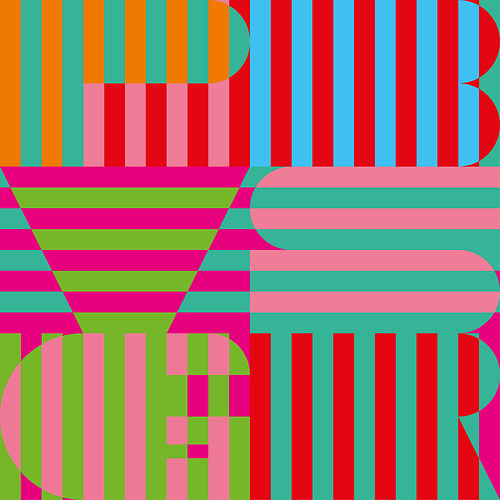 It can be difficult to gain a balanced perspective on an album after reading a single summary of the music. Bias can tilt a review, as can personal taste, history and just about everything else that is unique to the person writing it. So in an effort to offer an expanded perspective in such a medium, here are three reactions, three impressions, three takes on Panda Bear Meets the Grim Reaper by Panda Bear.

Ali Elabbady, @egyptoknuckles
84/100
After the heavy acclaim Panda Bear has received with albums such as Person Pitch and Tomboy, Panda Bear takes the best of both worlds and combines the aesthetics that made him highly laudable on his newest project, Panda Bear Meets The Grim Reaper. Blending the mellow instrumentation of Person Pitch with the rhythm and alternative rock influence of Tomboy, Panda Bear Meets The Grim Reaper delivers the best of both worlds, such as on the abrasive "Mr Noah," and a subdued violin melody on the very short yet transitional piece, "Davy Jones' Locker." Elsewhere on this album, you have upbeat and whimsical selections in the one-two punch of "Crosswords," and "Butcher Baker Candlestick Maker," and the almost orchestral highs in longer compositions like "Tropic of Cancer" and "Principe Real." It's hard to ignore the almost labor intensive highs and lows that Panda Bear Meets the Grim Reaper takes you on, but rest assured it makes for a very rewarding listen.
Jon Jon Scott, @soundverite1
80/100
Animal Collective's Noah Lennox, aka Panda Bear, returns with more washed out Beach Boys dreaminess. On his fifth solo jump, Lennox follows up 2011's Tomboy with another hazy shade of indie loneliness. It is intentionally erratic, with psychedelic electronics, full on samples, loops, quirky beats, and odd references to pop culture.
It opens with the atmospheric "Sequential Circuits" cloaked in water samples, and then there's the big single "Mr. Noah,", which is okay but tries bit too hard and is rather pedestrian. The coolest moments may be the trifeca of "Crosswords", the sexy swinger "Butcher Baker Candlestick Maker" and the groovy minimalism of "Boys Latin". These songs seem to gel together. On the wandering, charming seven-minute plus jam "Come To Your Senses", Lennox causally asks "Are you mad"? There's a gorgeous ballad in "Tropic of Cancer" with a harp sample from "Nutcracker" suite dealing with his father's death: "When they said he's ill/ Laughed it off as if it's no big deal/ What a joke to joke." "Lonely Wanderer" seems a bit faint, too new age, yet "Principe Real" wins with nice beats. It ends with the clunky "Selfish Gene" and the static filled rush of "Acid Wash."
Panda Bear Meets the Grim Reaper's minimalist approach is very specific and executed well, keeping the loneliness factor wrapped inside one's own thoughts. It's cooler, more diverse and colorful than his last Tomboy, yet made specifically for Animal Collective's semi-core fans, you know the ones who really only like the "early records". With detailed production from Sonic Boom the music has resonating melodies, washed in verb, dub, various bleeps and muti-layered vocals, it all flows. While the record reaches to please both himself and fans, Panda Bear Meets the Grim Reaper works as a lullaby for a forever restless indie nation.
Josh, Reviler
85/100
From the unnervingly lush intro of "Sequential Circuits," it is clear that Animal Collective alum Panda Bear (Noah Lennox) has lost none of his bubbling, opulent, Beach-Boys-on-Acid vibe on his fifth LP Panda Bear Meets the Grim Reaper. It is an album that expands on his last LP, the stark Tomboy, but is darker than his euphoric classic Person Pitch.
From the haunted yelp of "Mr. Noah" to the bombastic "Boys Latin," Lennox clearly went "big" with his new LP. The melodies are ornate, and the beats are tightly wound but have dance-y elements that bring them to life. He flashes his colorful songwriting pallet on beautiful "Principe Real" and the sparse, haunted "Tropic of Cancer."
While not equaling the dizzying heights of Person Pitch (I'm not sure he ever will), Panda Bear Meets the Grim Reaper is an outstanding album that showcases the best of Panda Bear. Could he mix up his sound a bit more? Sure, but when you do something so well, and no one else is matching that level, a new LP of great material every few years isn't something we should nitpick.