Review: Action Bronson at the Cabooze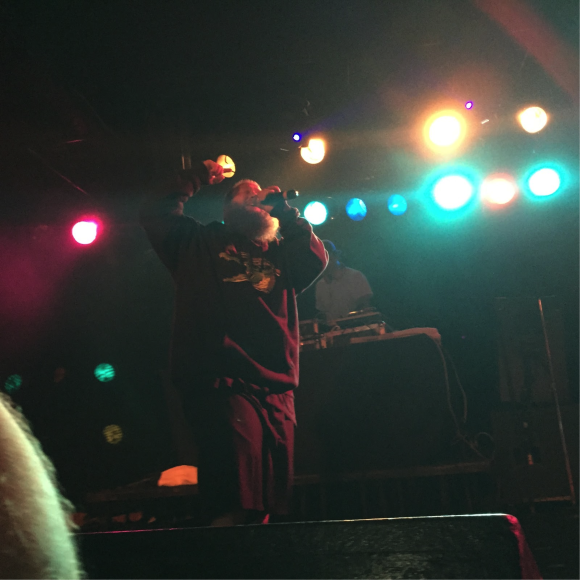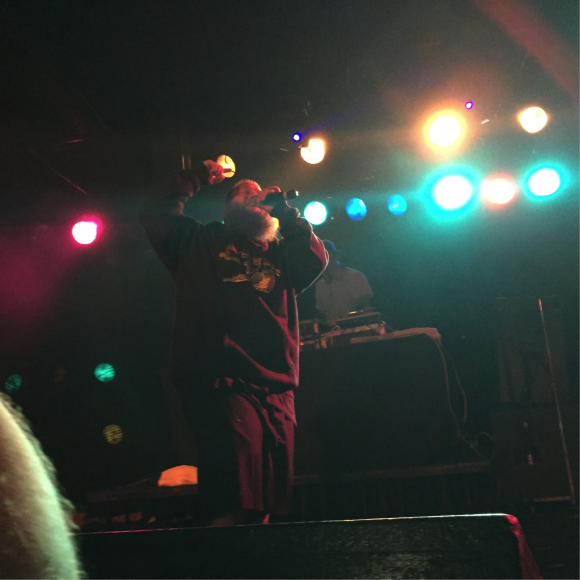 ACTION BRONSON AT THE CABOOZE
BY CLARA WANG (@foodieinheels)
On Friday night at Cabooze nightclub in Minneapolis, Action Bronson showed up over three hours late to a packed crowd. The audience was mostly Caucasian Midwesterners, reflecting his fanbase outside of New York.
Queens rapper and fellow outer boroughs artist Meyhem Lauren was the opener, and he spat aggressive verses over basic spinning. The crowd had been getting restless from the three hour wait, but Meyhem had them roaring with the 808s. He worked the crowd up, even adding in some more "conscious" street rhymes (not easy with a crowd fresh from the biker bar next door). Mayhem kicked an old-school vibe, punctuating his rhymes with shoutouts to Bronson.
Meyhem was promoting his new mixtape, from which he premiered a single prototyped around the typical money, bitches, partying mold, the hook literally being "bottles on my table, bitches on my lap, money in my pocket/that's a motherfucking fact." He was even enough of a gentleman to kick a joint about cheating females. The set, filled with 90's nostalgia, finished with a homage to his hometown in a hardcore queens track.
A jazzy intro segued the restless audience into Action Bronson's set, as a newly slimmed down Bronson jammed out with the characteristic recipe of charisma and humor.  His homie came on stage to rock out for a couple tracks, and also performed part of his set with Meyhem Lauren. This meant that at various intervals there were three tall, chubby rappers onstage, quite a sight to be seen. Crowd favorites from Bronson's previous mixtapes as well as his new album were performed and the rapper had the crowd chanting the refrains from "Acting Crazy" and "Terry." He hyped the already pumped crowd throwing electronics into the audience, tossing TVs and video recorders out like candy.

The show ended mildly anti climatically around 11 pm, and overall was a testament to the power of smoke machines and the existence of male groupies.