Three takes on the debut LP In Colour by producer Jamie XX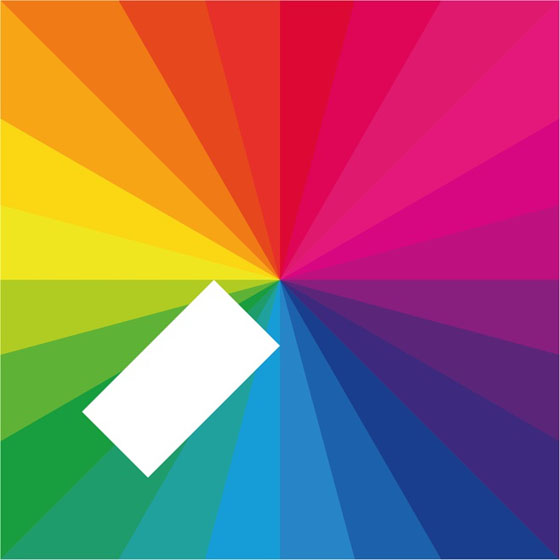 It can be difficult to gain a balanced perspective on an album after reading a single summary of the music. Bias can tilt a review, as can personal taste, history and just about everything else that is unique to the person writing it. So in an effort to offer an expanded perspective in such a medium, here are three reactions, three impressions, three takes on In Colour by Jamie XX.

Ali Elabbady, @egyptoknuckles
90/100
While we've been few and far between a new record from The xx, Jamie xx has been filling a lot of that void with a lot of one-offs and also keeping the torch alive for those fans who like their music cavernous and eerie. If We're New Here, the remix album he worked on with Gil Scott-Heron was any indication, then In Color is the grand entrance of Jamie xx. Equal parts entrancing and chill, Jamie gathers obscure audio quotes, interesting vocal appearances from Romy of The xx, Young Thug, Popcaan, and Oliver Sim, Jamie gives every soundscape cacophonous and reverb heavy keys, and some of the eeriest drums to grace a project that delves into deep house and dance. Think Air's "Moon Safari" in a more interplanetary way, especially on tunes such as "Gosh," and the heavy groove in "Loud Places," are just a few of the standouts here in this debut. Overall, you might be clamoring for a project from The xx, but this Jamie xx album should hold you over for those late summer nights.
Jon Jon @Soundverite1
78/100
British producer Jamie xx from xx, was raised in the post-rave culture of the UK, highlighted by Aphex Twin, LTJ Bukem, Burial and Four Tet. His band xx explores the beauty of isolation and loneliness defined by an artful goth sound, precise production, and understated vocals, reminiscent of the Cocteau Twins and other 4AD bands.
After two records with xx and tons of remixes, Jamie xx makes a move toward fun with his first solo record. It opens with the head-rush of a workout "Gosh", drawing from the U.K.'s Grime & Garage scene. "Seesaw" glides over deep bass and gets a lovely assist from xx compatriot Romy Madley-Croft. The atmospheric thump of "Sleep Sound", sounds like a great lost track from Chicago's golden era circa
1979-83. The pulsating "Ovsa" soars with its steel drums filtered though the English avant-garde synth pop group Art Of Noise. On "Stranger in a Room", xx member Oliver Slim contributes vocals, understated but not sad, echoing the xx sound, as Oliver Slims sings "I don't want to waste my time." "Loud Places" also features the emotional Madley-Croft's resonant voice: "I have never reached such heights, I feel music in your eyes". Lead by the breakout single "I Know There's Gonna Be (Good Times)", built on the sample from The Persuasions' 1972 hit single "Good Times". The vocals recorded separately by rapper Young Thug and dancehall artist Popcann. "The Rest Is Done" is nice instrumental flourish. Closing with "Girl", with the cries of "I want your love, I want your love, give me your love" executing a perfect end of night score.
In Colour is indeed a vibrant, feel good record, diverse in its influences – at one moment house or rave, U.K. Garage, or electronic R&B, layered with production that maintains a careful attention to detail. In Colour works like a mix-tape from a trusted friend. Jamie xx occupies a space where he joyfully celebrates not being so serious, enjoying the moment instead of staring down at his trainers.
Josh
87/100
It doesn't take an ocean of knowledge to realize what In Colour is in relation to its influences. Could you be mad that Jamie xx for pinching liberally from overcast R&B, U.K. Garage, the colorful & lush side of house and probably other genres? Sure. But you'd miss out on a great album that, whether it breaks any new ground, sounds fresh and alive in a way that should be especially appreciated during these summer months. From the pop/rap "hit" "I Know There's Gonna Be (Good Times)" to the xx-sounding "Loud Places," it is clear that despite going at this (mostly) alone, Jamie wasn't afraid to go for a home run and bring in others to make it work. Both of these songs are making waves in certain circles, and there is no reason they shouldn't make waves beyond that, as they capture what they are doing so incredibly well. From the manic opener "Gosh" to the inward-looking, kettle drum driven "Obvs," In Colour is an album that ebbs and flows in all of the right ways, and has a strong continuity that makes the sum even better than the (really strong) individual parts. He goes from heavy, soulful tracks like "Hold Tight" that lean more towards his dj work to multiple tracks featuring his xx bandmates, which sound like pieces from what I imagine a successful follow up to their smash hit debut LP. While it is a bit of a patchwork quilt, it works really well. Whether darkly hypnotic or wildly euphoric, it is a rollercoaster ride of electronic music, touching on many touchstones of the genre. It is OK to believe the hype. In Colour takes notes from the electronic music history book that Jamie xx clearly has dog-eared and marked up, and makes a loving tribute to the spirit and the music he loves.