Three Takes: Concert Bucket Lists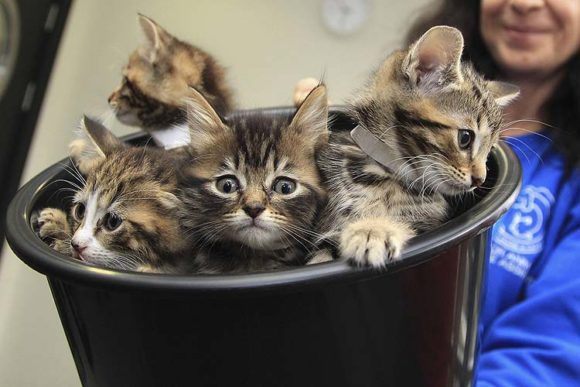 What shows have you always wanted to see? Those artists who for whatever reason have never made it to town? Or those whom when they do, you can no longer afford tickets to see? We asked our contributors to name the band on their bucket lists.
Jon, Reviler
1. Tom Waits
This one has been at the top of my list forever. C'mon Tom, you need to get back to the Twin Cities. It's been far too long.
2. Mulatu Astatke
Would still love to see this Ethio-Jazz legend while there is still time. He's been creating music as recently as this year so it would be awesome if he would also tour.
3. Josephine Foster
Have been a Josephine Foster fan for a number of years now and despite the fact that she's based in Colorado, as far as I know she has never toured here. Hoping that changes someday.
4. Michael Yonkers Folk Performance
Most people who actually know Yonkers' work love him for Microminiature Love. I am actually a big fan of his early folk work though and would kill for the opportunity to hear some of the tunes from his album with Jim Woehrle, Grimwood, and Goodby Sunball.
5. Beyonce
Make fun of me all you want but I'll bet that this concert would be amazing.
6. Chad VanGaalen
VanGaalen released one of my all-time favorite albums,2014's Shrink Dust. I have been wanting to hear him live sense but he's one more guy that just never comes here.
7. Francoise Hardy
The French chanteuse doesn't seem to do concerts any more, but she's still active. Would love to hear a kind of greatest hits nostalgia tour, even if it was in a casino or wherever those things happen.
8. Portishead
These guys have been on my list ever since Third came out in 2008. Based on what I can tell they have not been here since 1995.
9. Sleaford Mods
Based on the attitude that comes through in their songs, I imagine the live experience has to be amazing/hysterical. Plus I am sure Jason Williamson does grade A+ stage banter.
10. Esma Redžepova
I am a big fan of the longtime "Queen of the Gypsies." She's still around and has done shows as recently as this year.
11. The Fall
I have this at number 11 because I would love to see Mark E Smith but let's face it, the show would probably be terrible.
Josh, Reviler
1. A krautrock/kosmische super tour
Every summer there is a 60's rock package tour of bands like Herman's Hermits, Paul Revere and the Raiders, etc. I would like something like that, except this would be showcase the best of the late 60s-70s experimental German scene. Neu!, Faust, Can, Amon Düül II, Cluster, Ash Ra Tempel, Harmonia, Guru Guru, etc. Not sure who is still kicking from each group, but I bet you could pull together a pretty amazing lineup.
2. Daft Punk/Aphex Twin
This one is tough for me. I love Daft Punk and Apex Twin, and would love to see either/both live, although I'm fairly certain I would hate the crowds that would be present at either show. Still would be awesome.
3. Iggy Pop
Iggy playing his Stooges and early solo work would be amazing (and yes, I know he was just here…I missed it). (Also, here is where I mention my list 18 months ago would have been led by Lou Reed and David Bowie, highlighting that if you get a chance to see a "bucket list" band you should do it because people die.)
4. Chuck Berry
I tried to go see one of his monthly Blueberry Hill shows a few years back, but it was cancelled and then it ended up being the last one he has done. He is 90, but I'd take a 90 year old Chuck Berry over 95% of the junk bands who have ridden his coattails for 70 years.
5. Television
Creators of what generally is my favorite album of all time, it would be cool to see the gang that are still alive and kicking back on stage together playing Marquee Moon.
6. Erik B and Rakim
Same as #5, trading out Marquee Moon for Paid in Full.
7. Tom Waits
I toyed with adding Leonard Cohen or Nick Cave and the Bad Seeds to this list, but if push came to shove, Tom Waits is my "classic singer-songwriter" who I would most love to see before he hangs up his spurs.
7. Talking Heads
I somehow have missed David Byrne every time he comes…I need to change that. I'd take Talking Heads, solo stuff, collabs with Eno (who himself could easily be on this list).
8. Frank Ocean
Would be cool to see one of the most interesting and forward-looking pop stars of our generation bring his sound to the stage.
9. Pulp
I've never been a gigantic fan of the group, but still wouldn't miss a chance if they ever make a swing through the Twin Cities.


Adam, Reviler
1. Pulp
While Pulp reunited for a number of UK things the last few years, when they made it back to the US they only played New York and Los Angeles before they called it quits again.
2. Tom Waits
All time favorite who rarely tours anymore
3. The Raincoats
Another case of a band that gets back together for mostly UK shows but plays nowhere near our part of the US
4. Fugazi
Still holding out that they get back together again
5. The Clean
New Zealand can't be that far away right?