ZuluZuluu wrap up AstralBeats residency by releasing amazing covers EP (Final Icehouse residency TONIGHT!)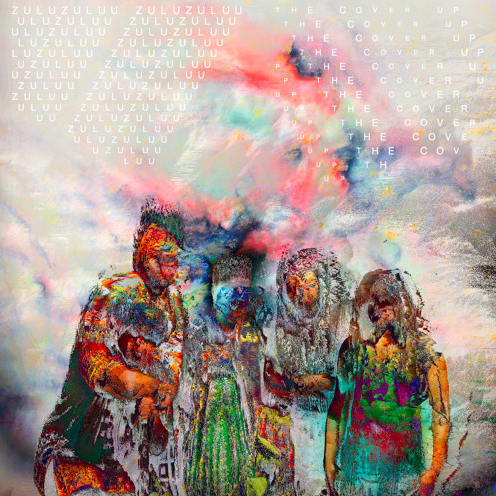 We covered earlier versions of the releases tied to the monthlong Zuluzuluu residency at Icehouse (HERE), which saw three separate members of the band step forward to present new work. For the final night of the residency, the group have two exciting projects dropping. The first is that their outstanding EP What's The Price, which dropped earlier this year, will be for sale on vinyl for the first time. If you can't make the Wednesday show at Icehouse, the group will be selling them everywhere starting on Black Friday. If you haven't dove into their cosmic, soulful, futuristic funk on their debut recording yet, you should get on that now.
The second piece dropping in conjunction with their residency wrapping up is a brand new collection of covers. The collection is both a step forward highlighting their genre-bending work and also a look behind the curtain of the eclectic sounds the group have so successfully fused together with their band. From political funk to earthy soul to classic era hip hop, Zuluzuluu give their own spin on these classic, if slightly off-the-radar, tracks. Like they've done continuously throughout their time together, they bring together hip hop, R&B, funk, soul and electronic music in a way that sounds both tethered to the spirit that makes each genre great, while sounding wholly original and fresh. They've proven it live, on stage, and now with material from other artists. With all the buzz surrounding this band, it would be hard to still be sleeping on them, but if you are, cut that shit out. Start below and if need be, look into the Reviler archives for a taste of all the great things they've done. Then join us in waiting patiently to see where this talented and visionary group goes next.
You can see the final night of the Astral Beats residency at Icehouse tonight, Wednesday Nov. 23rd, at 9pm. Tickets are $12 at the door, or $7 in advance.
[soundcloud url="https://api.soundcloud.com/playlists/275824738″ params="color=ff5500&auto_play=false&hide_related=false&show_comments=true&show_user=true&show_reposts=false" width="100%" height="450″ iframe="true" /]