Kitten Forever: Semi-Permanent Review / Release Show May 3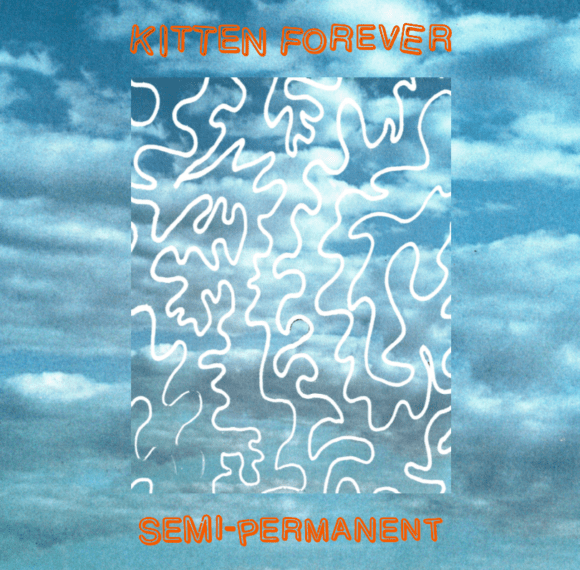 Minneapolis feminist punk trio Kitten Forever have racked up a considerable amount of acclaim over the past few years since their widely praised 2016 album 7 Hearts came out. They toured with a reformed Babes in Toyland, opened Jack Off Jill's only US show, and shared the stage with a veritable who's who of up-and-coming bands, from Mitski to Waxahatchee.
Whatever laurels the band has accumulated though, they certainly aren't being rested on. On their fourth album, Semi-Permanent, the band sounds as scrappy and DIY as ever. The album charges out the gate with a chugging bass melody and a lot of attitude and exits the scene around a half hour later much the same way. In between are a bunch of gritty new punk anthems, each a riotous and empowering triumph that distills both frustration and joy in equal measure. Frustration at inequity and joy in getting together with friends and stomping the hell out of it under dancing feet.
The album continues the band's momentum further into a more melodious sound, something they started to edge into with their last release. Semi-Permanent was recorded with Matt Castore (Condominium) who also mixed 7 Hearts, and the austere quality of the production nicely balances out any pop tendencies making it pretty clear that the band's punk ethos is in no jeopardy. Staying true to yourself seems like a guiding credo to Kitten Forever, and Semi-Permanent sounds like a band doing just that.
Semi-Permanent is being self-released by the band on mp3 and cassette formats via their imprint Rat Queen Records on May 1.
You can catch the band's album release show on May 3rd at the re-opened Loring (which we can happily report is no longer owned by alleged supercreep Jason Maclean). Show will also feature another of our local favorites Royal Brat as well as Natural Man & the Doggy Band and Tiffani. Information here.
— Jon