Introducing: Plowed Effigy's Experimental Doom Punk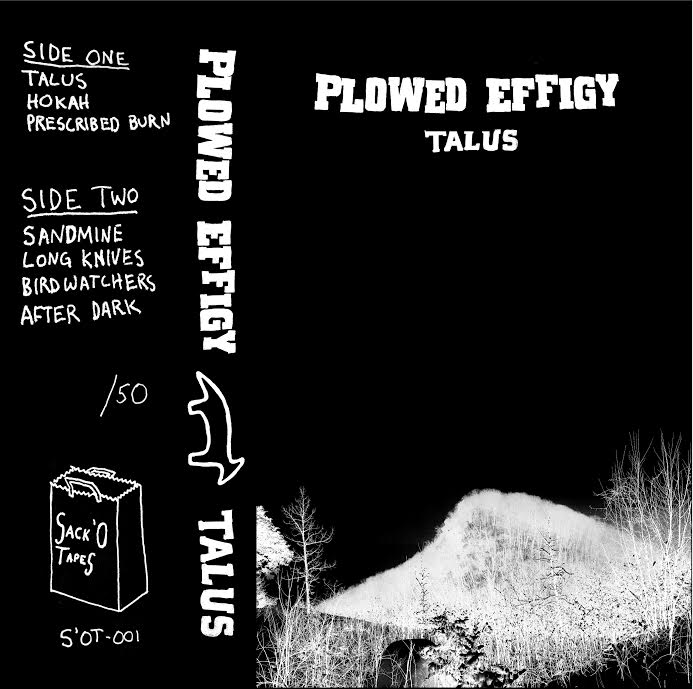 As a world of uncertainty and isolation has been wearing us all down, creatives are trying to spend this time trying to reflect the world around them. Even though the technology makes this easier and easier, being a standard band is complicated right now so we're seeing many musicians branch out into their own solo expressions.
Taylor Harris has played bass in a bunch of bands over the last few decades like Rabbit Holes and Charles De Gaulle (authors disclaimer: I was also in those bands). Plowed Effigy takes Harris' hardcore punk roots and expands them into drone, field recordings and free jazz explorations while keeping the raw power and energy of hardcore. Themes of nature and warnings against the path of uncertainty and peril that has been brought by the worhsip of profit and progress are present throughout.
"Hokah" is a great survey of this chaos. The track opens with heavy bass chords, frantic drumming and an obscured echoing vocal before quieting to a hypnotic pulse which eventually gives way to a Mission Of Burma-esque bass riff before plunging into a final few moments of anarchy. You can also sample a 2nd track "Prescribed Burn" which expands upon the drone sound with a homemade saxophone.
Bandcamp waives their fee every first Friday of the month (today August 7th for example) so get this (and whatever else you want on bandcamp) while all the money goes to the artists.
-Adam

You can purchase the download pre-order the limited edition cassette on Harris' newly launched Sack'O Tapes label. More information here.
Writer / photographer / Reviler co-founder