Tape Tuesday: Parker Sprout (fka Velvet Davenport) Returns With New Moon Glyph-Released 'Milk the Sun'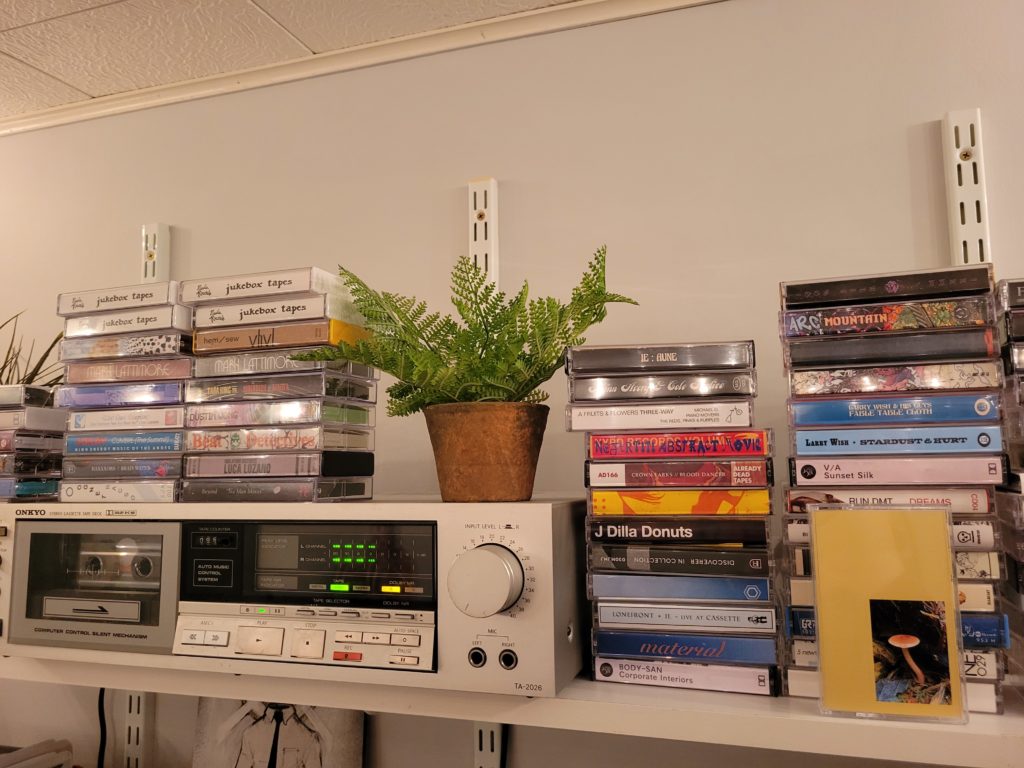 Velvet Davenport, the project of Parker Sprout, was one of my favorites of the early era of Moon Glyph records. The trippy, pastoral psychedelica had a warm, early Pink Floyd vibe that seemed to cross generations through a kaleidoscope lens. His music was a mix of youthful optimism and old-soul vibes, but he vanished from my radar almost ten years ago.
In welcome news, earlier this year his longtime home Moon Glyph announced Sprout was back with a new record under his given name titled Milk in the Sun. Sprout's crisp, smart songwriting chops are still there, but the music feels a bit heavier with rougher edges.
After the trippy vocal loop opener "Peace and Love" (repeating this mantra over scattered sounds) the record eschews the floral, Syd-Barret-referencing pop of his previous material in favor of a more world-weary, fuzzy edge. Tracks like "Ghost," "Carefully" "List" and "Weather" have a poppy, shoegaze sound that could have come off a mid-2010s Olde English Spelling Bee record. It's almost as if a soft cover of clouds cut the sunlight from his songs, whether intentionally or not. It's not a big thing, to be clear, but was noticeable as I've been spending time with the record over the last few months.
Interspersed throughout are sound collages ("Blessing" "Blessing 3") and, near the end of the record, Sprout dips back into the warmer sound of his past recording on tracks like "Butterfly" and "Dark." The CS is a welcome return from an important musical voice, and hopefully we won't have to wait another ten years for more music.
You can stream the record and buy the cassette below via the Moon Glyph bandcamp page.