Plants and Animals La La Land Review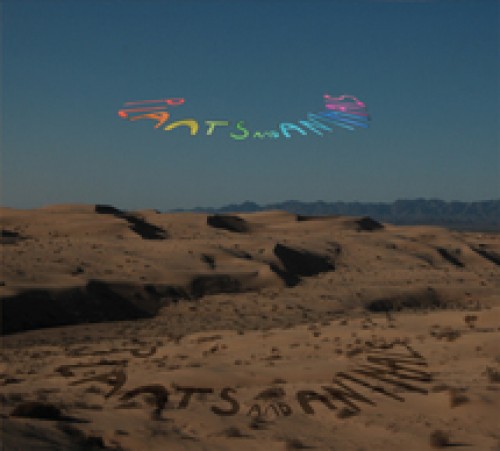 89/100
Whenever someone asks me about an album that is great but doesn't get enough recognition (this strangely doesn't happen as much as I would like…), my first choice is almost always the criminally underrated Parc Avenue by Canadian band Plants and Animals. The album, which was recognized it fits and starts in various corners of the music world, ended up being one of my top 10 albums of the last decade. This may lead to unrealistic expectations for their latest album, but luckily the follow up La La Land lives up to any expectations I had and hopefully will be their ticket to much bigger audiences.
Like Parc Avenue, La La Land is a dramatic and varied take on high-powered pop/rock indie songwriting. Sounding like a more organic Arcade Fire, the group comes across as a much bigger group than the three piece they actually are. Any doubts about a hangover from their last album are erased instantly with the charging "Tom Cruz" that opens the album. Featuring the rumbling drums, stinging guitar and active rhythm work, the song serves as a great introduction for listeners unfamiliar with the band. With all three members singing, the group creates stunning vocal harmonies to match their captivating music. The whole album is great, but some of the particular highlights include the stabbing slide guitar work on "Undone Melody," which sounds like Ry Cooder at his Stones era "Sister Morphine" best and the dizzying "The Mama Papa," which finds the band stretching their sound out in a different, more hyper kinetic direction. Like a lot of my favorite music, La La Land creates something interesting and unique out of a formula that can easily be trite and predictable in lesser hands.
The Mama Papa by Plants and Animals from Secret City Records on Vimeo.
I could go on and on about this album (and Parc Avenue…seriously, if you haven't heard it go out and get it) and how great it is. I am hoping La La Land will be Plants and Animals version of The National's Boxer, which brought them worldwide recognition after their excellent if under appreciated Alligator album. The songs are so well developed and engaging that I have every reason to believe that the band will finally get their due recognition.
     -Josh Keller
online word count
north kansas city hospital
feed the king
7 year itch
home decorators coupon