LCD Soundsystem: This is Happening Review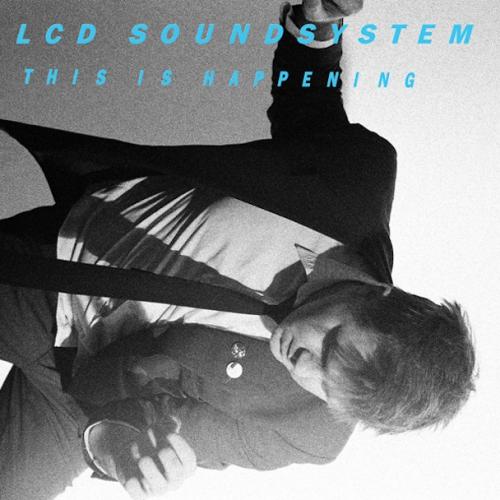 90/100 
In an age of musical over saturation, there are very few bands that when I see they have a release date for a new record I get excited to hear their new music. LCD Soundsystem is one of those bands. After releasing the underwhelming "Drunk Girls" as the first song off the album, I was worried that his third full length, This is Happening, would be a let down after their amazing Sound of Silver LP. I am glad to say that this isn't the case.
On their self titled debut record, James Murphy and his band toed the electro dance line pretty tighter. While there was one amazing song ("Losing My Edge"), the album as a whole did not feel to me like something that did much to distinguish them from other bands in their genre. That changed completely with Sound of Silver, which added in a world weary songwriting aspect to the mix that really elevated the bands to another level and showed Murphy as one of the most innovative songwriters of the 00's. This is Happening follows the Sound of Silver formula to great success, mixing the more loose and fun dance rock components with some serious tracks that are simply stunning. The "fun" tracks are front loaded on the album, and include album opener "Dance yrself Clean," the aforementioned "Drunk Girls," the driving "One Touch." The rest of the album falls closer to the "All My Friends" and "Someone Great" mold, which finds the group still creating funky and cascading musical backdrops, but focusing intently on Murphy's songwriting. The highlight from this group (and the album) are the mid album 1-2 punch of "All I Want" and "I Can Change." That being said, outside of "Drunk Girls" there isn't a song on the album that makes me want to reach for the skip button.
Other than the 3:44 "Drunk Girls," the shortest track on the album is the nearly 6 minute "I Can Change," which speaks to the level of ambition on the album. Like anything, that ambition would be worth next to nothing if it wasn't backed up by a world class group of musicians, and LCD Soundsystem have proven again that they fit that bill to a T. The group does an amazing job of creating music that is not unaccessible, but anytime you have krautrock inspired 8 minute electro jams, it isn't necessarily meant for the masses. While it may not be everyones cup of tea, This is Happening is the second amazing album in a row from the band and really helps to cement their place as one of the very best indie bands right now.
-Josh Keller