Musical Diversity: Four Takes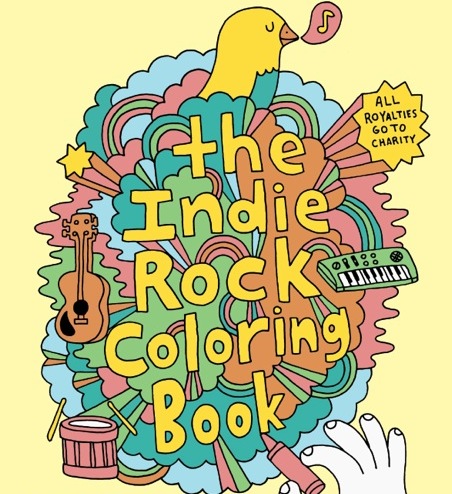 We recently had a bit of a dust up in the comments section of our Mid-Year Best of Album post concerning diversity in musical tastes and the contrast between listening to what you like vs. listening to a wide variety.  Since the comment section is no place to argue, it prompted a new Four Takes on, not a record, but the issue of diversity in musical tastes itself.  Read below for four reactions, four impressions, Four Takes on Diversity in Music.

Kyle Matteson (More Cowbell)
Diversity in music. What does that phrase mean exactly? To some it means a certain skin color or maybe male vs. female musicians. To me it simply means differentiating musical styles. I don't listen to music with someones race or sex in mind, my only real test is if it moves me or if I find it interesting musically. I know plenty of people who claim they have very diverse musical tastes, yet have never bought a country album released after 1983, or whose idea of classical music never even reaches past the 19th century. On the flip side, just because someone listens to predominantly indie rock and hip hop, that's not to say they're necessarily close minded musically or a "rockist" either. What one chooses to listen to on a regular basis should be based solely on personal preference and nothing more. I'm sure some could look at my favorite albums of any given year and try and pigeonhole my tastes based on my favorites, but I check out tons of styles of music on a weekly basis that may not always be reflected in what i choose to call my favorite or listen to regularly. I mean i dig a good amount of Afrobeat music, but you wouldn't necessarily know that just from scanning my year end top 20 list necessarily. We all like what we like, and someone who has narrow tastes (whether perceived or for real) may be just as huge of music fan as someone who dabbles in a bit of everything, there is no right or wrong way to approach music listening as long as you're true to yourself. There is far too much music and too little time to spend on musical styles/artists you don't truly love.

Kyle Myhre (Guante)
The knee-jerk response to this question is usually "Good music is more important than diversity; this is just the political correctness police trying to force me to listen to more Mobb Deep when I really want to hear Steely Dan."  I get where this attitude comes from, but I think it's missing the point, a little. 
You can like whatever the hell you want to like, but "favorite" is not the same as "best."  Can you honestly, objectively tell me that the ten "best" albums of the year all just happened to be indie rock albums recorded by white, male Americans?  Or is it more likely that you're missing something?  I guess this is more relevant for music critics than it is for everyday music listeners, but even people without the platform to spread their views could benefit from opening their minds (and their playlists) a little.  Not for the sake of political correctness or cool-cred, but because it actually makes music (and the rest of existence) more fun, more intense and more interesting. 
Listening to Bruce Springsteen has helped me appreciate Lauryn Hill more.  The fearlessness of Gogol Bordello—even when I don't enjoy what they're doing—changes how I think about other artists.  Manu Chao and Sergent Garcia have changed how I listen to OutKast and Goodie Mob.  This isn't diversity for diversity's sake—this is building a real, lasting, meaningful relationship with music.
And while all this is interesting from a philosophical standpoint, I think the bigger issue in the world of music writing is representation—when a huge majority of bloggers and music writers are middle-class white men, that's naturally going to influence what bands get put on, what albums get reviewed and what work makes it into the pop canon.  And sure, not all women like Ani DiFranco, not all Black people like hip hop and not all middle-class white men listen to soulless, whiny indie rock.  But identity does matter, especially when you're talking about larger trends—these stereotypical preferences tend to bleed into the fabric of cultural criticism as a whole.

Dana Raidt (Girl Germs)
What makes people who love a broad spectrum of music feel so frustrated by those who constantly come back to the same type of music or resist seeking out anything "different"? Not just frustrated – they consider it their duty to bring (via mix CDs and Facebook wall links) musical salvation to the heathens – the narrow-minded, Current (or KS95, or Cities 97)-listening masses, or to their friend who only likes beard rock and ska. No one ever tells a photography aficionado, "Dude, you should really check out sculpture. Just gave it a chance."
There's nothing inherently wrong with only liking a limited spectrum of music (and if it's ska, well then, best of luck to you). And there's nothing inherently wrong with being frustrated by that. But it's important to remember that when it comes to music, we're all a bunch of self-righteous assholes. Music is all tangled up in our emotions, our culture, our self-worth, and sometimes our entire identity. Which means it's got its clutches on our ego, too. There are also biological factors (the reason a tribal-sounding drum beat can give you heart palpitations, while a watercolor probably won't). Since we can't ever understand what goes on in others' hearts and heads, we can't really judge what they like or why they don't open their minds  (make fun of, yes). But remember, there will always be some self-righteous, obscure jazz-listening, experimental rock devotee asshole who thinks otherwise.
Jon Behm (Reviler)
First of all I would never tell anyone what they should or shouldn't like, or should or shouldn't listen to (well, I might but I wouldn't be in the right).  I do, however, feel sorry for people who don't try listening to a wide variety of music, simply because there is so much amazing stuff out there.  To illustrate imagine someone who only eats Italian food.  Wouldn't you pity them for never getting to experience the joy that is sashimi tuna, guacamole, or chocolate chip pancakes?   There is some truly amazing music in just about every genre (sorry smooth jazz) and to ignore it is to do oneself a disservice.   Still, if you only like to listen to Hyphy and nothing else – hey, that is your right.  I am not going to argue listening to music simply for diversity's sake and nothing more.
With so much great music out there it occasionally irks me to see these year-end "best of" lists that pretty much adhere to a specific formula of music.  Just speaking mathematically, if you are listening to a wide variety of music, the probability of your favorites consistently landing on one specific type of music (the whipping boy for this particular argument is generally white, male, indie rock) is pretty unlikely.  There are some confounding factors, however.  We generally hear more white, male, rock oriented music in pop culture than any other genre, at least in MN.  Many of us (at least people my age) also grew up in a relatively white male dominated music culture (quick, can you name a single non-white indie rocker from the 80's?).  Still, this day and age we have so much more access to music of all kinds and I can't believe how much that fact is taken for granted at times.  Like what you like, listen to what moves you, but in my opinion, if you start listening outside the indie-centric box you will start finding favorites in all different genres and musical styles. 
.
.