Dark Dark Dark: Wild Go Review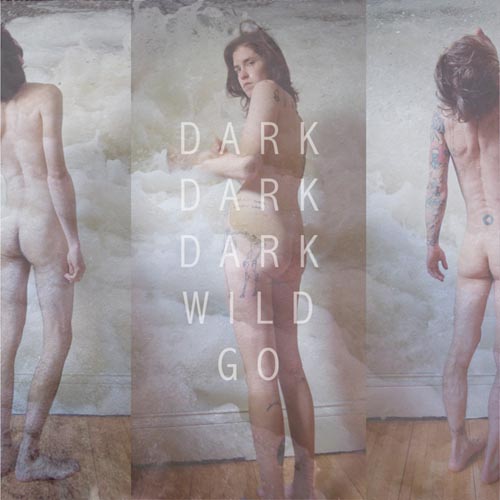 88/100
Relationships are at the heart of Wild Go, the sophomore record from Twin Cities sextet Dark Dark Dark.  The interconnections of humans to nature, to each other, as well as to the loneliness that stems from a lack thereof, all feature prominently in the ten intensely personal new songs from the band.  Recorded largely in Minneapolis's now vacant Music Box Theater (as well as the former church that is Duluth's Sacred Heart Studios) Wild Go seems to echo with the melancholy of that empty space.  Just as emptiness yearns to be filled (nature abhors a vacuum after all) the new record seems to reflect the intimate spaces that we fill with ourselves and our loved ones.
Though on the surface the band's Eastern European folk cum Southern Gothic Jazz hasn't changed a great deal since 2006's The Snow Magic, Wild Go finds the aesthetic fleshed out a great deal through the accompaniment of the band's now larger membership, which contributes to more intricately structured and well-wrought tunes.   The instrumentation still features accordion strongly, as well as haunting piano – both of which tend to lend the record a sense of somber sobriety.  Banjo, brass, minimalist drums, and woodwinds also play into the fold, not to mention the occasional chime.
Nona Marie Invie, however, still holds the band's center with her ethereal vocals weaving a strong sense of intimacy into each narration (with a few exceptions where Marshall LaCount takes the reins).    Invie's passionately emotion-laden "Something For Myself" makes a welcome second appearance (after first being released on the band's recent EP Bright Bright Bright).  Invie's performances on the album's titular meditation on crumbling civilization as well as heart rending soliloquy "Robert" are also both nothing short of amazing.  The latter tune is features a lush, muted piano and clarinet accompaniment that would sound spare if not for the thoroughly saturated reverb that envelopes the arrangement like a warm blanket without overshadowing the track's delicate sprinkling of chimes.
Additional standouts from Wild Go include upbeat, Slavic infused "In Your Dreams" which is punctuated by a profoundly deep men's chorus, not to mention accordion and piano dirge "Daydreaming," in which Invie again shines.  While vocalist Marshall LaCount only takes the lead on a handful of songs, his angularly intense take in "Heavy Heart" is among the record's best, and where Invie takes the lead LaCount can usually be found backing her up.
Though Dark Dark Dark have been around for a number of years now they still seem to be one of the Twin Cities best kept secrets (if we can even lay claim to them – the band could also occasionally calls home New York as well as New Orleans).   With such an astounding work of musical artistry in Wild Go though, one can't help but believe that Dark Dark Dark won't remain a secret for much longer.
— Jon Behm
Dark Dark Dark – In Your Dreams
The CD release show for Wild Go will take place on October 2nd at First Avenue, and will coincide with Roma Di Luna's release party for their excellent new record And Then The Morning Came.
Dark Dark Dark:          Myspace
.