Cee lo Green: The Lady Killer Review (Four Takes)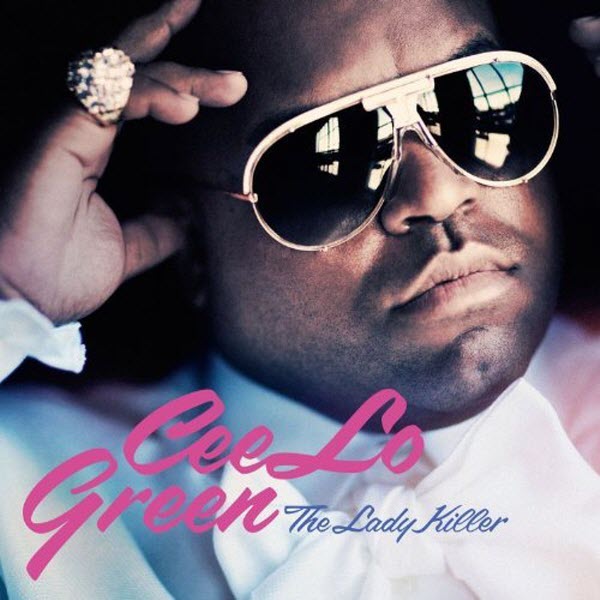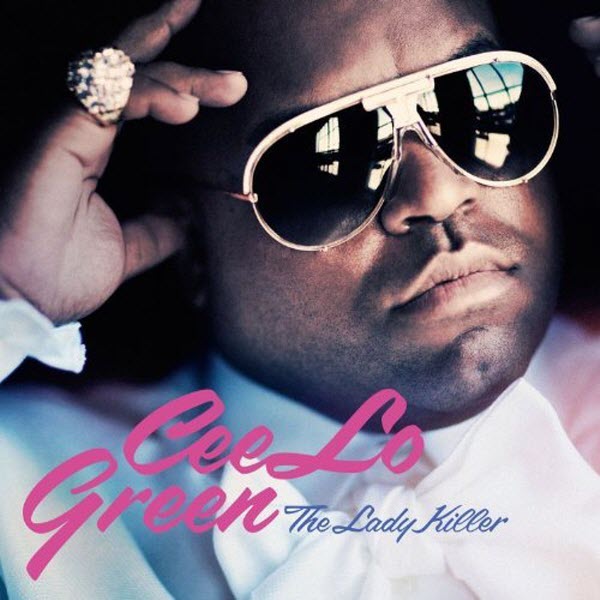 It can be difficult to gain a balanced perspective on an album after reading a single summary of the music. Bias can tilt a review, as can personal taste, history and just about everything else that is unique to the person writing it. So in an effort to offer an expanded perspective in such a medium, here are four reactions, four impressions, Four Takes on The Lady Killer by Cee Lo Green.

Jon Schober (Radio K)
80/100
Cee Lo Green's Ladykiller reminds me of another demographic-transgressing, accessible hip-hop album this year from a certain Ms. Janelle Monae. What Cee Lo lacks in crossing genres which proved to be the experimental backbone of The Archandroid, he makes up for in soaring arrangements and some serious vocal talents. If you thought you knew what to expect from "Fuck You," you'll be very surprised at the direction he takes things.
This album is more soul than anything with a slew of producers stopping by on each song, but I can't shake the feeling that a lot of these songs sound vaguely the same, even if that sound is super good to begin with. I wasn't very surprised by anything that came on next, but was more surprised that this wasn't really hip-hop to any extent which for some reason I expected with some of the advance singles that tore up the blogosphere. That's not to say his direction isn't admirable; "Old Fashioned" is a funky churner with Cee Lo's crooning over true love flying into the sky. It's very reminiscent of the soul sound of the 60s, something he tends to go for in his appearance as well with tailored suits and fedoras. "Bright Lights Bigger City" is a standout Michael Jackson-esque track that is ramped in 80s fuzzy electro. This is where he sounds most at odds with his sounds though since a substantial amount of the album is steeped in that aforementioned old-fashioned soul. It's a bit of a disconnect from the first half to the second half of the effort, perhaps paralleling a tumultuous break-up transitioning to Cee Lo's eventual acceptance and analysis of what love really means.            
Either way, the great thing about albums like these that we have seen with artists like Junip or The Black Keys on the rock side of the spectrum is that every major station in the Twin Cities will pick up Ladykiller to some extent because it is a purely fun album. It's produced to a tee and has a message everyone can identify with to some extent. Plus, Cee Lo is a very sassy guy.

Ali Elabbady (Background Noise Crew, Egypto Knuckles)
87/100
Cee-Lo Green was always the most talented one in GooDie MoB, but for fans who have been used to Cee-Lo's work as one half of Gnarls Barkley and his solo work which has been exhibited on his past solo efforts, display he's got enough breathing room to sing melodically and rap his ass off.  Then comes an album like "The Lady Killer," which is more or less an ode to revivalist 60s/70s soul that carries the orchestral highs of the Love Unlimited Orchestra, and the inspired funk and energy of Fred Wesley & The JB's.  Vocally, Cee-Lo hasn't lost a step, his lyrical form still screams modernity, however its sung quite beautifully, as displayed on the viral meme feelgood of "Fuck You."  There's many other tunes though on the album that strike that balance effectively such as "Bright Lights, Bigger City,"  and the subtle yet sexual overtones that "Wildflower."  "The Lady Killer" manages to strike a balance between heartbreak and romance, and manages to carry a mystique that's all its own.  Chalk up another success to Cee-Lo.

Jon Jon Scott (Sound Verite)
88/100
The vocalist from Atlanta has come a long way since his days in the Outkast-affiliated Goodie Mob. After three records with Goodie Mob, Green made his solo debut with Cee Lo Green and His Perfect Imperfections in 2002 . Later, in 2006 he hooked up with Danger Mouse for Gnarls Barkley's remarkable debut St. Elsewhere, introducing a new school of pop. On his first solo record since 2004's Cee Lo Green… Is the Soul Machine, Green, an impressive songwriter who has worked with everyone from Outkast, Esthero, Common, T.I., Nas, Macy Gray, Paul Okenfold, Carlos Santana and Rapture brings all of his previous work together. With Gnarls Barkley opening doors to the self-crowned Lady Killer that only seemed to crack for Outlast, Green is now out to color the pop world with his effervescent rainbows in sound.
Green visits the 70's with the rollerskating disco of "Bright Lights Bigger City". The standout smash is the awfully addictive/annoying "Fuck You" which became a break-out hit online and surprising at radio. Another highlight on an album with many is "Love Gun" featuring Lauren Bennett as Green and Bennett get completely sexy on a stuttering beat. "I Want You" brings a slower, soulful groove, backed with horns where he pleads "I want you to run away with me and experience something new," as he describes his love for his mistress. "Cry Baby" is a mid tempo, horn and string inflected plea for forgiveness . "Bodies" is a slow burner where Green exclaims "they say chivalry is dead/why is her body in my bed?" and "here's a kiss, sweetheart, it won't hurt a bit/I can kill it with kindness or murder it").
He calls in the help on "Fool For You" featuring Phillip Bailey vocalist from Earth, Wind & Fire and it's the retro-soul that we expect Green would make. Not always hitting on all strides "It's Okay" is rather corn-ballish doo-wop. There's also a blandness to "Satisfied" where he does a faux early Prince with its layered falsetto.The recalling of Seal on the future soul "Wildflower" is pedestrian. Back on track and keeping it vintage with the soulfulness of "Old Fashioned," a gospel inspired scorcher – I wish there were a few more of these. Closing with the surrealist ballad "No One's Gonna Love You" he brings the sadness for a heartbreaking/joyful love song. Working with top-shelf producers including Salaam Remi (Nas) , Paul Epworth (Block Party) , Fraser T. Smith (Kylie Minogue) and Chad Hugo of the Neptunes gives Green a sonic playground that takes the listener on a spirited journey. Ultimately Cee-Lo Green's Lady Killer places well between the latest Gorillaz & Janelle Monae as user friendly, yet still inventive, diverse pop records.

Raghav Mehta (MN Daily)
90/100
First things first. There is absolutely nothing bad about Cee Lo Green's "The Lady Killer."  But since the release of the album's audaciously-titled late summer kiss-off "Fuck You," it almost seemed as if Green's album would wind up being nothing more than an under-appreciated afterthought to its profanity-laden soul jam. But thanks to non-stop airplay from radio and inebriated college students everywhere, the once preposterously catchy single had become so ubiquitous that I couldn't endure it another minute without feeling inspired to 1) claw my eyes out OR 2) scramble for the dial to turn on anything else (Taylor Swift? Fuck it, i'll take it!).
Fortunately, "The Lady Killer" is here and while nothing on the album parallels its infectious single, the record is practically flawless.  In just under an hour, Cee-Lo boasts the stylistic range of Rev. Al Green, the funk-infused "superfly" swagger of Curtis Mayfield and the electrifying soul power of the Godfather himself (James Brown for the uninitiated). If the self-proclaimed Lady Killer's vision was a modern-day homage to soul music's Holy Trinity he shouldn't have any reason to fret. But Green's devotion to his predecessor's doesn't diminish the album's accessibility. It might be a spotless reflection of timeless music traditions but it certainly isn't a far cry from Green's recognizable aesthetic. And it's apparent from the get-go. The collision of heavy pop-synths and the vintage-funk on "Bright Lights, Bigger City" straddles that very line, producing a perfectly tuned balance of traditional and 21st century grooves.
And while "The Lady Killer" is chock-full of club-friendly romps it doesn't end without a few moments of serious soul-searching" As a matter of fact it's the album's darkest moments where Green really shines as a vocalist. In "Bodies" Green's voice soars over a pattering snare while his gospel-croon in "Please" reveals a more lonely and fragile side.
Despite all its deserved hype and brilliance "The Lady Killer" isn't necessarily the best release this year. While it might lack the inventive flair of "The ArchAndroid" and the cathartic energy of "The Monitor" it's an album so polished and fully realized that you can't really do anything else but be in awe of it. And few artists can relate to such an accomplishment.