LCD Soundsystem: London Sessions Review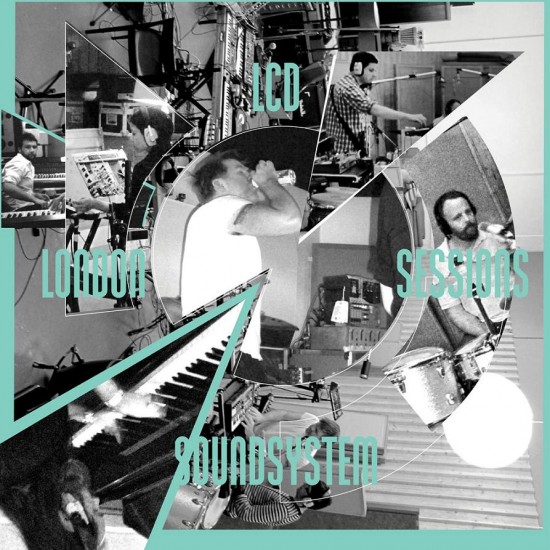 85/100
I have been lucky enough to have visited London a few times, and I can safely say that there is a ton to do there. Apparently not enough though for the fine people in LCD Soundsystem, who decamped there earlier this year and decided to hit the studio to do a "live" record in the studio. As anyone who has seen the band live knows, the group tosses aside the sharp edges and crisp production that makes their albums so great for a more freewheeling, loose and fun sound that is somehow equally as amazing.
For those of you who haven't been lucky enough to see the band live, London Sessions does the groups amazing live show justice.  Songs like "I Can Change," "All I Want" and "All My Friends" becoming even more homespun and draw out front man James Murphy's amazing lyrical content behind the steady groove of the band.  Party jams "Daft Punk Are Playing At My House" and "Drunk Girls" are still crisp, but add a layer of grime that only makes them even more infectious.  Tracks "Get Innocuous!," "Pow Pow," "Us V Them" and "Yr City is a Sucker" show why even for people who deplore electronic or dance music LCD Soundsystem have proven to be one of the very best bands of this last decade. 
While it doesn't capture the sweaty waves of bodies dancing along to the bands raucous shows, London Sessions does just about everything else to help prove how great of a live outfit LCD Soundsystem really are. The songs, while still maintaining the features that made them so great, become organisms of their own and show a group willing to stretch and bend to really flesh out their sound. It made just be a byproduct of being such a talented group, but I have a hunch that the group's ability to create such uniquely distinct, yet equally great, live versions of their songs only goes to further prove why no label can fully describe them and why if they truly are done after LP3, the music world will be a poorer place.
-Josh