Woodsman: Rare Forms Review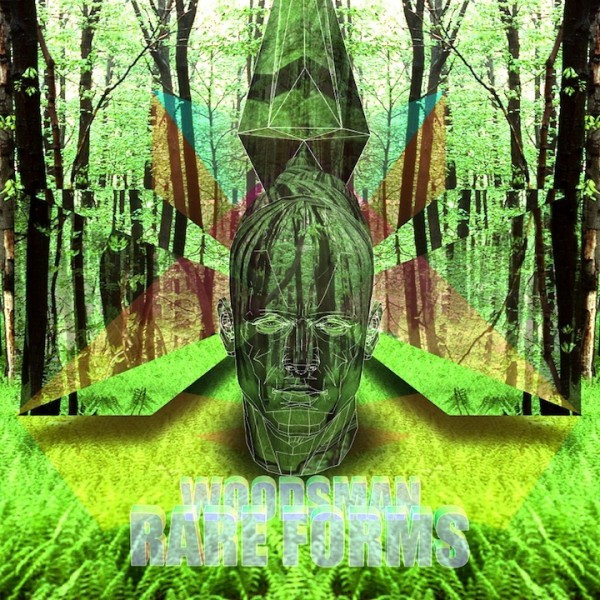 89/100
Rare Forms, the sophomore album Denver based pysch noise outfit Woodsman, seems to blend together objects that otherwise wouldn't be in the same planet.  The 11 tracks on the record sound like a soundtrack to a re imagining of Ken Burns documentary about the National Parks if Stanley Kubrick had manned the director's chair.  The songs are somehow both chilly and futuristic while maintaining an organic, rustic, down home feel that creates warmth that is often lacking on albums that are mainly instrumental.  Rare Formsfinds Woodsman firmly with their head in the clouds, exploring the kind of spaced out grooves I can appreciate, but they never fall into that detached ambiance that can lose listeners and jump from strength to strength on their captivating second album.
Woodsman jump out of the gate on Rare Forms with one of the stronger tracks on the record, the muscular "Insects," before spending the rest of the 11 song, nearly 40 minute album bouncing between two equally captivating sounds. The band jumps between  terse, tightly wound instrumental jams and more spacey, melodic and jammy material.  The later is represented by songs like "I Can't Move," "Beat the Hear" and "Future Pulls" all of which sound more than a little like the classic Sung Tongs/Feels  era from Animal Collective.   The band show their pysch kraut side, which has previously dominated their sound, on tracks like "Dead Awake," "Unnamed," the scorching, mind melting jangle of "Inside/Outside."
No matter which sound the band focuses on, Rare Forms is one of those albums that stretches boundaries without losing the core groove and melodies that make it an album with infinite repeat value.  The bands ability to mix and match sounds and styles shows itself in spades on Rare Forms, and creates one  best albums of this young year.
     -Josh
Myspace     Buy the record at Firetalk Records