Nicole Atkins And The Black Sea: Mondo Amore Review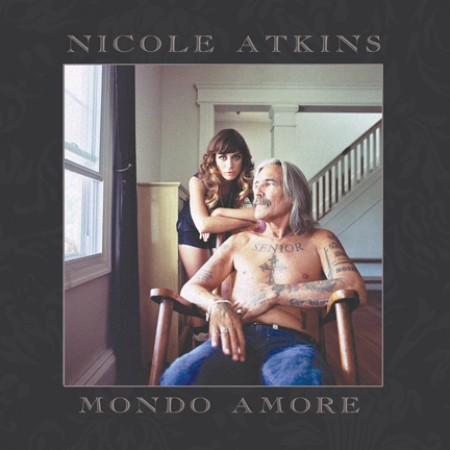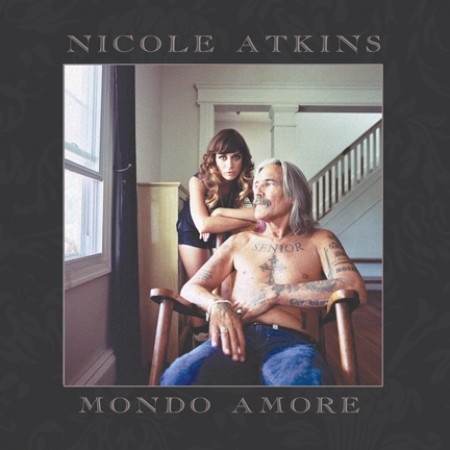 75/100
Last year New Jersey songwriter Nicole Atkins parted ways with Columbia Records, with whom she had recorded her debut Neptune City.  According to various interviews, she was headed in a "darker" "weirder" direction, and that led to signing with indies Razor and Tie, as well as recruiting an entire new backing band ("The Sea" are now "The Black Sea" and are an entirely different set of musicians).  All signs pointed to a dramatically new direction in Atkins' sound.  And yet, the resulting record, Mondo Amore, is probably most surprising in that the changes haven't really been all that dramatic at all. Sure, Amore's ten tracks are fairly dark and moody, but if you remember, Neptune wasn't exactly all sunshine and glitter either.  As in her previous album, Atkins still focuses her tunes around the epic swell of her tremendous vocals, while being backed by lush, orchestral chamber pop melodies. 
While Aktins and her band's bread and butter remain largely the same though, there are quite a few more overt (and interesting) subtleties.  For one The Black Sea occasionally dips sparingly into psychedelia-tainted, fuzzed out guitars, giving tunes like "This Is For Love" an ethereal flavor or flat out sounding like a Jefferson Airplane/Marnie Stern blend in "You Come To Me."  Atkins also delves into bluesy roadhouse balladry in "My Baby Don't Lie." Probably the most noticeable departure though comes in funk tinged "Cry Cry Cry," which almost sounds like a Jackson Five cover.    Despite these side trips though, Amore is still mainly dominated by its pop sound.   It's a full, well-wrought pop sound, but nonetheless, it isn't as "weird" as might be hoped.  The lyrics don't help the cause much either – as Atkins seems to favor a more direct, literal style of songwriting.  It's a style that hearkens back to the days when singers simply sang what they meant, though in modern times choruses like "this is for love," come off as trite and sentimental.  It is a bit odd (especially considering that Atkins considers master of obfuscation David Lynch a serious influence) that the lyricism is so, well, plainspoken.
Still, a few weaknesses aside there is much to enjoy in Mondo Amore, including many of the tunes mentioned above as well as the bleak, post punk crescendos of "Vultures," and the melancholy twang of "Hotel Plaster;" not to mention the sultry sexiness of "You Were the Devil"s voluptuous strings.  And Atkins' forcible alto alone is worth mentioning – as it is most definitely a force to be reckoned with in the studio as well as live. 
Despite the hints of a departure, Nicole Atkins has done a pretty good job of expending her influences without bringing her former sound around any screetching left turns.  It's more of a gradual curve that takes her sound in a slightly different direction without dramatically affecting its course.  A future of heading down the curve may eventually lead to some surprising places, even if the path to get there is relatively conservative.    While I look forward to seeing Atkins get there in the long term, I also wouldn't mind if next time around she takes a more abrupt course.
     — Jon Behm
Nicole Atkins will be performing at the Turf Club with Cotton Jones on 3/1
Mondo Amore will be out on January 25th on Razor and Tie
Nicole Atkins – Vultures (email required)
Nicole Atkins:          Myspace
.