Ducktails (Feat. Panda Bear) "Killin the Vibe"
by josh keller · Published · Updated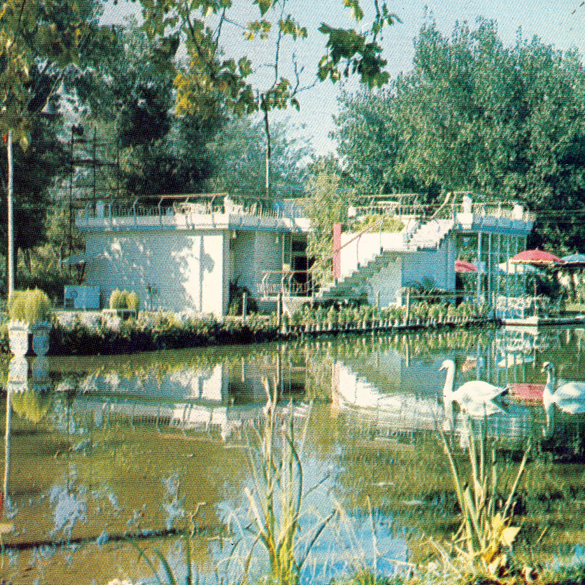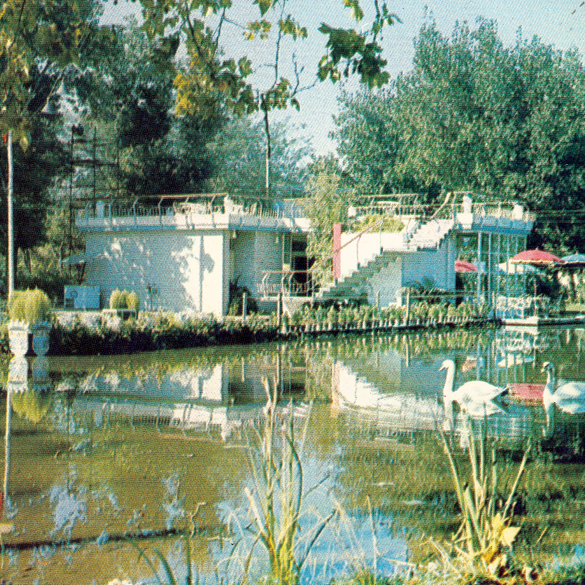 If the new album Ducktails III:Arcade Dynamics LP wasn't getting as much attention as it deserved (read the glowing Reviler review HERE), indie superhero Panda Bear is coming to the rescue.  The song is pretty much the same as it is on the record, but adding the Animal Collective/solo indie god Panda Bear to the title of this alternate track should help shore up support for excellent new album from Real Estate guitarist Matthew Mondanile, which is a good thing. 
Ducktails- Killin The Vibe (feat Panda Bear)
     -Josh
When direct intervention of high office did the trick
New Straits Times April 18, 2004 | Ahmad A. Talib Ahmad A. Talib New Straits Times 04-18-2004 When direct intervention of high office did the trick Byline: Ahmad A. Talib Edition: New Sunday Times; 2* Section: Opinion Column: Pahit manis
SOMETIMES it requires the direct intervention of high office to get things moving or done. This was the case in Rembau, Negri Sembilan.
Mohd Yusof, chairman of one of the village development and security committees (JKKK) in the district, raised an issue which he had been pushing for the last two years.
He wanted a desktop computer for his committee to facilitate administrative work.
Speaking in the melodious Negri Sembilan accent, Mohd Yusof said: "Den dah banyak kali cubo mintak komputer. Payah bonar nak dapek. Kalau payah sangat, bagi ajo den liptop (I've been asking for a computer many times. But it's so difficult to get one. Then just get me a laptop)."
It took everyone in the community hall quite a while to understand what he was trying to convey. Not only because he was using strange-sounding words but the public address sound system wasn't exactly the best. here bilo weekly ad
It was only when someone clarified that Mohd Yusof was asking for a laptop that everyone laughed and understood what he meant.
He argued that he has been using a typewriter for six years but it had broken down and rendered obsolete by time. A personal computer would make his committee more efficient and effective, he said.
Another village head, Abdul Aziz Md Don, had another complaint. He lamented that his kampung had a nice community hall but cattle, fowl and goats use it as shelter.
Also in the Negri accent, Abdul Aziz said: "Balai rayo tu ponuh dengan binatang. Sebolah dopan balai tu berpagar tapi takek tu ajo. Bahagian topi, kiri, kanan dan belakang tak dipagar. Itu yang membuek kambing dan lombu sonang ajo keluar masuk (The hall is full of cattle, goats and fowl. The front part of the hall is fenced up but the rest is not. That's why the animals walk in and out as and when they like)."
These two gentlemen were among 45 chairmen of the JKKK in the district who participated in an open dialogue with Menteri Besar Datuk Mohamad Hasan, installed as chief executive of Negri Sembilan on March 25.
The new Menteri Besar had his weekly executive council meeting in Rembau on Wednesday and plans to move from one district to another to enable him and the Exco to get nearer to the rakyat.
While this may not be a totally new exercise, his open dialogue with members of the village development and security committee was innovative and set a new norm in state administration.
"Apart from my Exco, I'm also bringing heads of department to join the dialogue. Members of Parliament are welcome too.
"I plan to rotate my Exco meeting by district as a means of bringing the Government to the rakyat.
"After the meeting, I'll meet the chairmen of the JKKK and listen to their grievances and comments.
"This is the first time it's being done in this format and I'm very encouraged by the response," Mohamad Hasan said.
The Menteri Besar sought the help of the MP for Rembau, Datuk Firdaus Muhammad Rom Harun, to get Mohd Yusof and his JKKK a personal computer.
Mohd Yusof came away from the dialogue grinning from ear to ear because his plea has not only been heard but entertained as well. this web site bilo weekly ad
The state CEO has given a three-week deadline for the computer to be delivered and told the JKKK chief to make full use of the equipment.
As for Abdul Aziz, the Menteri Besar gave an on-the-spot approval for the community hall to be fully fenced once the District Officer has verified the request.
But the demands were not approved without the Menteri Besar voicing his concern (more like a warning to me though issued in a friendly manner).
A local lad himself, Mohamad Hasan, also in Negri accent, said: "Den raso den buleh buekkan pagar. Elok jugo kalau ado pagar. Tapi den risau sikit. Nanti, bilo pagar dah naik, orang kampung tak jugo gunokan balai tu dongan ponuh. Kalau cam tu, lobih baik tak payah buek balai rayo. Kerajaan bagi macam-macam kemudahan, tapi kadangkadang kito tak pandai nak menggunokan (I think I can approve the fences being put up. It's good to have the hall fenced up. But I don't want to see the kampung people not using the hall even after it has been properly fenced up)."
There was a chorus of "yes, you are right" from the attendance. If they had thought that they could raise any issue and get away with their requests without any hint of reprimand for their possible misuse of government help, the MB's warning, issued in a soft and friendly tone, they were mistaken.
The JKKK chairmen were quick to give their word of honour that they would keep their side of the bargain.
Sitting and listening to the questions raised and answers given, I realised that the MB was setting a new benchmark in state administration. By going directly to the JKKK, he is able to get direct and uncoached feedback from the people.
The JKKK is an important grassroots machinery and serves as a platform for the kampung people to voice their views to Government, and vice versa.
Hence, the MB's dialogue with the committee chairmen serves more than just an open dialogue but also as a recognition of their contribution to nation-building.
The manner in which Mohamad Hasan interacted with the village leaders also won any detractors to his side, if any.
It was obvious that he is quite used to settling problems by confronting them directly and fairly.
I learnt that when he was head honcho of Cycle and Carriage, the lean and spritely corporate CEO-turned-state CEO used to meet his departmental heads and senior executives most Wednesdays during a round of golf in Subang.
For about four hours, he and his exec-utives would "try" to play golf while discussing work.
"I used to get a lot of work done. A lot of problems are brought up for discussions and we make decisions too. Sometimes, we play good golf," he said, adding that he has not touched his golf set for quite a while already.
Mohamad Hasan agrees that it should not take the Menteri Besar a long time to settle small and very local problems, such as requests for personal computers and fencing for community halls.
One JKKK chief said the street lighting in his kampung has not worked for some time and his complaints fell on deaf ears. Yet another lamented that the cemetery in his kampung is not fenced and left untended.
At Wednesday's inaugural dialogue, departmental heads were made to give on- the-spot answers or solutions to the people's problems. Even Tenaga Nasional sent a senior executive to answer complaints raised against it.
The State Assemblymen should take heed of the Menteri Besar's serious push to get the political leadership more involved in day- to-day issues facing the rakyat and to get the bureaucracy to be more pro-active in problem solving.
The kampung people do not want to hear excuses. Neither do they understand the lengthy explanations why the procurement of spare parts is delaying the repair and upgrading of some public amenities.
"Spare us the explanation and excuses. Just give us what was promised," an elderly village head said after the dialogue.
I'm sure that the wakil rakyat would have taken serious note of the implications of the dialogue.
The MB was merely taking the direct, simple and most transparent route to tackle problems affecting the rakyat.
The dialogue serves also as a check and balance exercise for everyone – the wakil rakyat must work and serve their constituencies; the people must make sure that the amenities provided are fully utilised; and the state CEO get a first-hand report card on his Exco and fellow state assemblymen.
If Mohamad Hasan continues with this approach, I'm sure he'll be able to have time for his golf and take his car for a spin.
In three weeks' time, I'll check if Mohd Yusof has already received his desktop computer. And a week after that, I'll know for sure if he knows how to use it.
And who knows, some of us may even get invited to the doa selamat when the balai raya in Sri Gadong is fully fenced up.
Ahmad A. Talib