Tennis: Cape Dory Review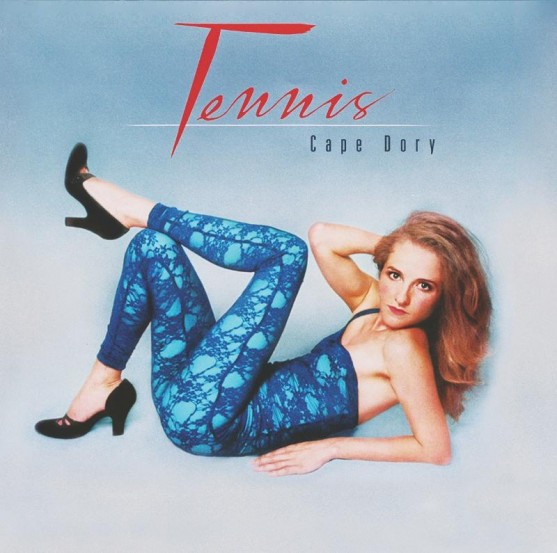 90/100
Tennis write from experience. Much like Girls' debut album back in 2009, many of the reviews you read on Tennis' debut record are going to be quick to point out the back story that lead to the creation of "Cape Dory." But in this case, the breezy songs, sounds and imagery found on "Cape Dory" are wholly indebted to their maritime back story. In the end, it wouldn't be hard to imagine these songs without the voyage that these two embarked on; it would be impossible. And that is how we come to "Cape Dory," the Fat Possum lo-fi surf pop debut full length from husband and wife duo, Patrick Riley and Alaina Moore. "Cape Dory" plays out like a scrapbook to the duo's eight-month-long sailing voyage along the Eastern seaboard. And their initial musical inspiration stems the Shirelles "Baby It's You" record they heard while at port in the Florida Keys. After hearing the girl group track, Moore said, "We loved the wall-of-sound thing, and decided right then that we'd try to create that when we got back." After returning to their native landlocked state of Colorado, the two thought the best way to digest the journey was through music. The ten tracks on "Cape Dory" not only name check the places the two visited, but the '50s girl pop sound works as a perfect backdrop bouncy and fluid as the sea in which they navigated.

Yours Truly Presents: Tennis "Pigeon" from Yours Truly on Vimeo.
It only takes about 30 seconds into the lead off track "Take Me Somewhere" to know if you will enjoy Tennis' entire record. Riley's jangly guitar work is very much in the same family as bands like Beach Fossils, Real Estate and a number others that are also a part of the Underwater Peoples record label. Moore's delicate voice cascades over the songs and give them a very retro feel. Melodies on songs like "Seafarer," "Marathon" and "Baltimore" hit the hardest. Whereas songs like "Waterbirds" and "Pigeon" show the deep connection the two experienced while at sea. It's obvious from the song titles alone – "South Carolina," "Bimini Bay," "Cape Dory" – that the lyrical content is autobiographical. While the songs center around not only places and time, but emotion as well, each is seemingly play out like different chapters of their trip. The songs are all sun-drenched, hazy and full of life, but they are also deeply personal. (Initially the two thought the project was going to be something that was to be for their ears only). And at ten tracks, the overall flow of the record doesn't get exhausted and they are able to weave quite a bit of variation throughout.
Concept albums may be one of the more difficult themes in music to fully realize. But with Tennis, they didn't have to rely on a completely new retelling of something fabricated. Instead it was something that they experience firsthand and they were more than eager to share their experience with us through their brand '50s pop. This record isn't going to be for everyone. Although, for me anyway, I thought this record was a bit more arresting than say Crazy For You. In the end, Cape Dory is a personal record with a pretty interesting back-story and I'm glad they decided to share the experience.
-Matt Linden
You can catch Tennis live at the 7th Street Entry on Feb 19