Flashbulb Fires: Glory Review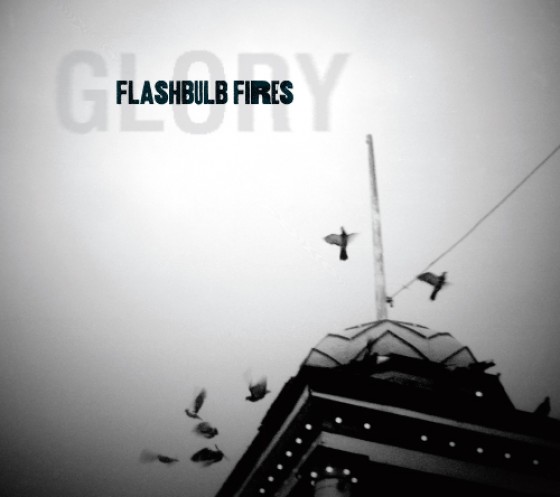 77/100
Indie pop isn't a genre that generally is looked on all that favorably (at least in the circles I run in).  And mostly for good reason – it seems that every second a group of young guys coif's their hair up, learns a few guitar chords, and then tries to become the next coming of Coldplay (by the time I am done with this review several new groups will have been started).  I couldn't blame them if they just did it for the girls, but no, they have to consider themselves serious musicians as well.  And they want you to take them seriously too, and consider their half-formed melodic rip-off's "Art" (with a capital A because it is so goddamn earth shattering).
However, every once in awhile a group of guys coifs their hair up, actually learns a thing or two about music, and crafts a serious sound around it.  Flashbulb Fires (formerly the Atlantic) just may be such a group (and for what it's worth I think they are pretty restrained with the hair).  The FF's create a sweet-natured pop sound that is actually buoyed by complex and well thought out instrumentation.  The group's debut record, Glory, is filled with carefully orchestrated guitar hooks, restrained horns, and vocal harmonies that are sweet but not so sweet as to be irritating.
Glory starts with "Pyramid Scheme," a folky, endearingly earnest love song that embodies hopeless romance.  It sets the formula for the rest of the record and doesn't really deviate much thereafter – though to the band's credit their wide range of sound and instrumental skill makes each song unique.  While the lyricism can be tend towards the overdramatic and lead singer Patrick McGuire's vocals are pretty conventional sounding by indie pop standards, the band's skill in building music around their strengths is admirable.  Their crystalline melodies succeed in never really going stale – though "Brunette" does skate a little too close to aggravating twee pop for comfort.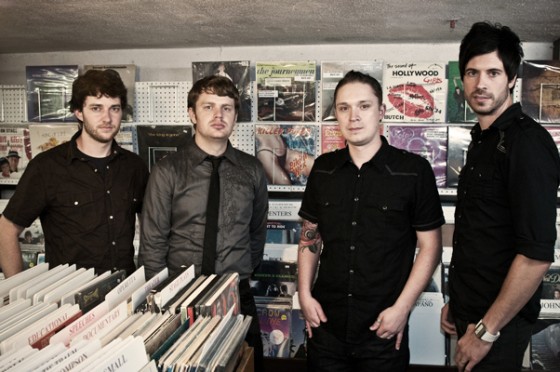 Overall the Flashbulb Fires remind me quite a bit of another innovative indie pop band, the criminally slept on Peter Adams.   Like Adams they have constructed a beautiful sound that is complex enough to be praised critically, and pleasant sounding enough to be a widespread success.   The only unfortunate other similarity is that also like Adams, the Flashbulb Fires have yet to really find a wide audience.  That may all change soon though as the band soon embarks on a National tour, which makes a stop at our own Kitty Cat Klub on 3/13.  Perhaps their tour will be a success – I for one wouldn't mind seeing a decent band get its due.
— Jon Behm
Flashbulb Fires – Pyramid Scheme