Do Look Back: The Feelies "Crazy Rhythms" and "Good Earth"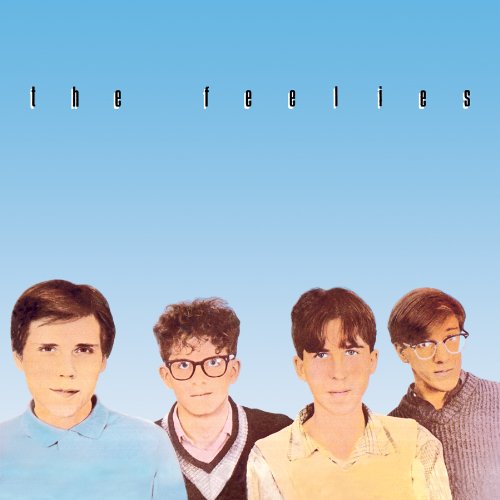 Much like Big Star, The Feelies are one of those bands that when I listen to their albums, I cannot feasibly understand why they are not much more popular than they are.  Their two "classic" albums, 1980's Crazy Rhythms and 1983's Good Earth, should realistically be part of the indie rock cannon and recognized for the influence that they had in creating/sustaining the post-punk scene in the early 80's.  While these two records are lavished with heavy praise from a small set of music fans (mostly people in bands and music critics), they unfortunately go unknown to most people.
Starting in the mid 70's and becoming one of the most influential post-punk pop bands around (at least in certain circles), The Feelies grew out of their New Jersey scene and came together to create their two seminal albums, each of which helped forge a sound that still is wildly popular today (to the benefit of a lot of .  The songs are smart, sharp and well thought out, each with an edge that helped to fuzz the edges of their otherwise pristine pop songs.  Of the two, the better album is Crazy Rhythms, with its manic beats and jittery foundation, but each has its own redeeming traits.  Songs like "Fa Ce La," and "The Boy with the Perpetual Nervous Tic" and their winning covers of "Everybody's Got Something to Hide (Except for Me and my Monkey)" and "Paint it Black" helped created an album that laid the groundwork for bands like REM to make huge waves in the 80's.  The dismissal of Good Earth is even more confounding, as it is an album of pristine pop songs that have no business not being on soundtracks to major motion pictures or huge, worldwide hits, even if those same qualities are the reason I like the album less than Crazy Rhythms.  Starting with the smooth, easy going pop of "On the Roof," the album is a classic take on Americana pop that, if anything, sounds too perfect.  The edge of Crazy Rhythms is gone, replaced by sharper production and easier melodies, which neither got them a larger audience nor won them much love from their old fans.
Both albums, for all of their differences, represent a band with boundless talent and a knack for writing slightly off kilter pop songs that simply were wrongly ignored.  20 years after they broke up, the band have recently returned with a new album titled Here Before, which features their classic 1983 lineup.  While they will never get back the time and respect they should have gotten a long time back, hopefully their new album will at least shine some light on their seminal older work, material that, whether people knew it or not, was influencing a whole lot of bands for the last two decades.
     -Josh
C heck back tomorrow for a review of the brand new Feelies album Here Today