Real Estate: Days Review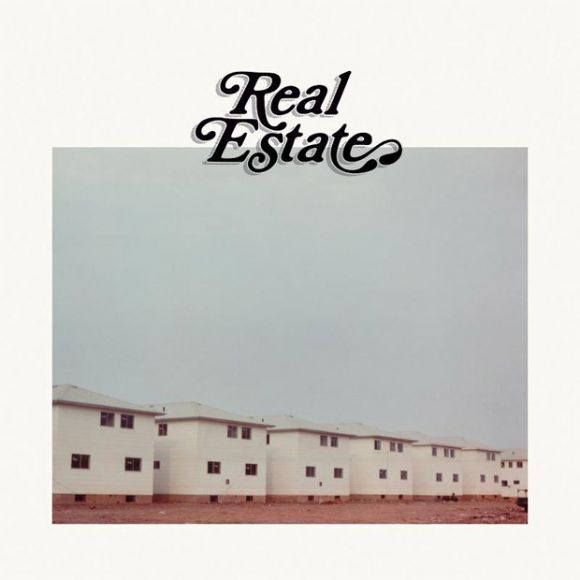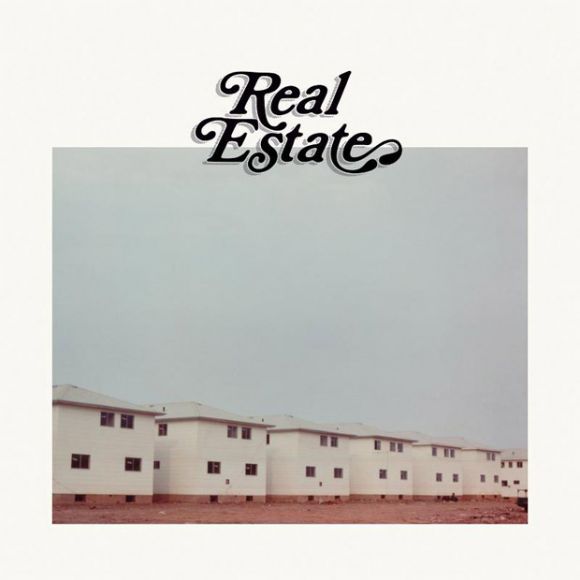 I grew up in the suburbs, and I suppose I liked it alright. It is, as most readily say, a really nice place to grow up. I liked my schools and I love the friends I made. But I guess I don't necessarily hold a romantic attachment to the 'idea' of the suburbs. If I did, though, I think it would sound a lot like the sophomore album from Real Estate, Days. Their music drips with lazy summer suburban nostalgia. But this was always evident with the New Jersey band. On their debut they had songs titled, literally, "Suburban Dogs" and"Suburban Beverage." They've always, you could say, had their ears to the sidewalk. Unlike others who have dealt with the nostalgia of the suburbs by either running from it or dashing the memories completely, Real Estate seems to instead hold a warm eye to their adolescent existence in the constructed sprawl, and even embrace it. And here we are again: Days, another collection of dreamy, affectionate, glossy-eyed surf rock gems from one of the best bands existing in said genre. It was worth the wait.
The album is set off by three of the strongest tracks the band has ever delivered in "Easy," and the two advance release tracks "Green Aisles" and "It's Real." Everything is still here, upfront and familiar: the same jangly, tangled guitar licks from Martin Courtney and Mathew Mondanile (a.k.a. cassette shredder Ducktails), the soft slacker vocals from Courtney and the continual wash of reverb and delay that make every track feel like a lazy, kaleidoscopic dream. "It's Real" serves as one of the band's more poppier moments. It's a uncharacteristically sped up song that follows a more verse-chorus-verse structure and also has one of the catchiest hooks in their entire catalog. And although it is a bit out of the realm of their more lethargic pace, it's one of the better songs they've recorded.
And that's one of the noticeable differences between Days and their debut self-titled release: the band is playing tighter than ever. That's not to say the jams are gone – there's still one strong instrumental tune in "Kinder Bluemen" and a longer, jammy track with the close "All the Same" – but the band seems to have honed in on their tighter, solid melodies and opted for a more direct sound as opposed to the free-form feel of the debut. But sonically and lyrically, Real Estate have remained pretty stagnate – and that's a great thing.
The everyday slacker lyrics are still a strong point in the RE camp as anything Courtney sings remains wholly universal in the minds of post-grad populace on the verge of the next big decision. On the moody "Three Blocks" Courtney croons, "Monday morning/ Dirty sidewalks/ Waiting for me outside the door/ Walking slowly/ Up those three blocks/ Things won't be like they were before… All those people all around me/ Were they strangers or was it me?" It's the kind of realization that comes with age and growing up and coming back home as a post-grad. It's the feeling of being confused and maybe afraid of where to turn next. And it's a feeling that's shared by twenty-somethings in the midst of the mid-recession reality we are are living in right now.
The album, like its predecessor, really does capture the dog days of summer. But this isn't an album to be pigeonholed in the 'chillwave' category or the beach bum aesthetics coursing through the current scene. Real Estate really exists in a league of their own. Their approach has always been pop oriented in the music and melodies they make, but it's got both the brains and thoughtfulness behind it to create something more intimate and relatable. And that's exactly what they deliver with their sophomore album Days. So sit back and take it easy.
Stream the whole record HERE
-Matt Linden