James Ferraro: Far Side Virtual Review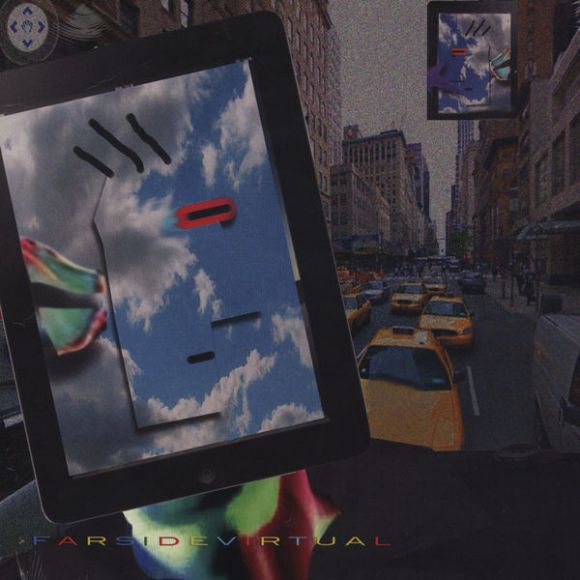 From the opening moments of Far Side Virtual, the latst LP from otherworld synth explorer James Ferraro, you get a flavor of the complex yet childlike nature of his work. "Linden Dollars," the song that kicks off the LP, sounds like the Peanuts theme mashed up by early 90's era Primal Scream for a rave. Like the whole album, the melodies are lush and unwavering and the arrangements are just spaced out enough as to not make this a full on Disney soundtrack. Ferraro has found a way to take a genre (instrumental, ambient synth music) and make it feel organic and simple, with a childlike enthusiasm that really buoys the sound.
There are 16 tracks on Far Side Virtual, Ferraro's follow up to the equally engaging EP Condo Pets earlier this year, and each is a treat. From the pulsing, wave like synths on "Google Poeises" to key and horn soul of "Slim," which is three minutes of ear euphoria. The songs, mostly instrumental, are peppered with vocal samples from electronic devices like the robotic iPad commercial on "Global Lunch," but for the most part the music speaks for itself. Like the best music in this genre (Mark McGuire, Emeralds, Oneohtrix Point Never, etc), Ferraro creates immense worlds in which electronic instruments, the coldest and most distant of musical tools, burst forth with life.
Far Side Virtual is a transcendent album, although it almost seems that Ferraro has worked hard to make his intricate work seem childlike in spirit. The music is so lush that as it weaves through your headphones you almost feel the energy pulsing through the music. It is hard, at first, to take the album too seriously because of the bells and whistles that seem to indicate that Ferraro is pulling a fast one and this is all a joke. While I think his tongue is firmly place in his cheek throughout this record, the music and ideas presented couldn't be farther from a joke on this album, which, in a perfect world, would be a coming out party for the genius that is James Ferraro.
James Ferraro: Far Side Virtual by alteredzones
-Josh