Lana Del Rey: Born To Die Review (Three Takes)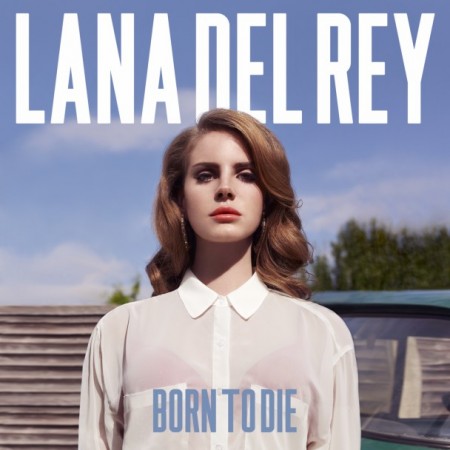 It can be difficult to gain a balanced perspective on an album after reading a single summary of the music. Bias can tilt a review, as can personal taste, history and just about everything else that is unique to the person writing it. So in an effort to offer an expanded perspective in such a medium, here are three reactions, three impressions, three Takes on Born To Die by Lana Del Rey.

Josh
43/100
I think I am supposed to be outraged…OUTRAGED!… by Lana Del Rey and her new LP Born to Die. Despite my best effort to fire myself up and buy into the notion she is worse than Milli Vanili covering Nickleback, Born to Die mostly just bores me.  My first thought upon hearing her breakout hit "Video Games" was that someone did a crappy version of what Lucinda Williams would sound like if she tried to write generic pop and had significantly less talent.  The rest of the album is equally bland.  Where you could be creative, she instead titles a song "Diet Mountain Dew," when she could be intriguing, she sings about "cocaine hearts" and wraps her song in over dramatic pop dribble on "Off to the Races."  Born to Die didn't really bug me or make me upset, it just made me wish it was over.  The thing that confuses me is that people who generally value artist creativity seemed instantly enamored with her, which only helped to fuel the backlash.  To me, this album sounds like a perfect complement to the record collection for those who get excited when The Black Eyed Peas come on the radio.  I suppose if I looked at it in a different light, I could get myself in a tizzy, but I can't even fathom why Lana Del Rey has even been inserted into that conversation.  Shiny, overproduced, lowest common denominator pop music that is meant for high school dances and top 40 radio stations, not music nerds like me.  Despite what Liz Phair says.

Jon
35/100
I was initially drawn in by Lana Del Rey's first single "Video Games."  It has a nice melancholy melody that is well suited to Del Rey's smoky pipes.  And I still don't think it's a terrible song – that is unless you listen to the lyrics.  In "Video Games" as well as the rest of Born To Die Del Rey seems to have actually filled in the lyrics as an afterthought, or possibly using a random word generator.    Take the line "I say you're the bestest / Lean in for a big kiss / Put his favorite perfume on," for instance.  It sounds like something you might find in a 3rd grader's diary.  And despite the awful lyrics, if Del Rey had at least managed to craft an album's worth of melodies that are as good as the one from "Video Games," then the record wouldn't be a complete disaster.  Unfortunately the rest is mostly dreck – innocuously bland melodies with jarringly superimposed hip hop samples.
Del Rey is infamous for calling herself the "gangster Nancy Sinatra," which from the sound of this seems to mean copping Nancy's style and tacking on some poorly conceived beats.  The main difference between Del Rey and Nancy though is that Sinatra had substance.  In addition to being a sex bomb she was also a gal whom you couldn't tip over with a feather.  Del Rey has the sex part down pretty well, but thus far the substance is lacking.

Ali (Egypto Knuckles, Background Noise Crew)

81/100
A lot of people already are on polar opposite sides of the spectrum regarding the songstress known as Lana Del Ray.  Ever since the debut of the song that catapulted her into the limelight known as "Video Games", it's been interesting to see the critic's word regarding the album known as Born To Die. Regardless though, this sounds like "My Beautiful Dark Twisted Fantasy" by Kanye West (even Jeff Bhasker shares production duties on two of the album's cuts), but even with that, Kanye's production handprint is all over this, and that isn't necessarily a bad thing.  Rather than the hedonistic, excessive highs that Kanye uses, Lana takes on the melodramatic lows of love and heartbreak, and again, this also works in "Born To Die's" favor.  Such cuts as "Off To The Races", and even the upbeat tempo of "Diet Mountain Dew", Lana's vocals aren't anything to whine about, but it takes a certain downer amount of energy to digest the wallop that this disc packs across 65-plus minutes.  If you're grading her music solely on the live performance of SNL, then you are sadly mistaken to say that this disc sounds bad or doesn't pack a punch.  But there's a great deal of material here that warrants a second time around to truly see how to digest Lana Del Ray.
.