Review: Megafortress Self-Titled EP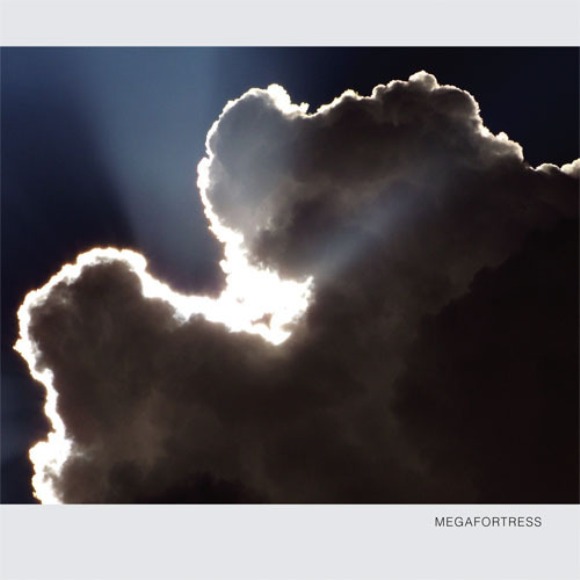 Using an exuberant falsetto is always a risky gambit. (Especially when inflicted upon this reviewer.) But when matched with resonant swells of synthesizer and drifting drone, as on the debut self-titled EP by Megafortress, falsetto sounds like the final missing jigsaw piece to a celestial puzzle. Unlike other releases on the Software label, which institutionally trade in jittery throwback analogtronica, Megafortress' is a patient exploration of unraveling musical space, organic minimalism, and complex vocal arrangements.
The closest comparison I have is Tim Hecker's 2011 release, Ravedeath, 1972, a powerful electrospiritual album of gentle drones and bottomless soundscapes. Like Hecker, Megafortress makes organic samples and inorganic tones resonate like the fading murmurs of a struck church bell. "Consolamentum" (Latin for "consolation") wobbles like vintage hi-fi stereo equipment playing in the cellar of a monastery. Or imagine a lone organist playing a requiem for the twilight as the dawn spills pale light through the stained-glass windows. The EP is at once coolly distant and warmly sacred.
The fourth and final track, "We Love You," is an instrumental glide of structureless feedback, reminiscent of the glacial guitar drone of Eluvium or Aiden Baker. On this track the Megafortress EP becomes downright verdant, overgrown with wide fronds of tactile electromagnetics, drooping curls of vine-choked synths, and mossy pulses.
Perhaps what I like most about Megafortress' Software debut is how much it reminds me of some of my favorite mellow drone albums. On "My Favorite Girl," I can hear Mark Linkous clawing through Christian Fennesz's muddy, skittering electronics as if the song is a B-side from an old In the Fishtank session. Take away her toy box keyboard and set a small gamelan in front of Julianna Barwick and you'd have the slow wail of "Green Child." Maybe I'm hallucinating, but at some point the album's minimalism starts to seem maximal—connecting a wandering trail of dots between Sufjan Stevens' Age of Adz, the noise rock of Swans, or Seven Fields of Aphelion's vintage aerial stuntwork—sounding like far more than what is actually happening. It's illusory, spectacular, and downright modest.
—Will Wlizlo (@willwlizlo)
army e learning
meeting agenda template
art institute of atlanta
eagle ford shale
how to paint a room