I Self Devine: Reports from the Field (In the Trenches) Review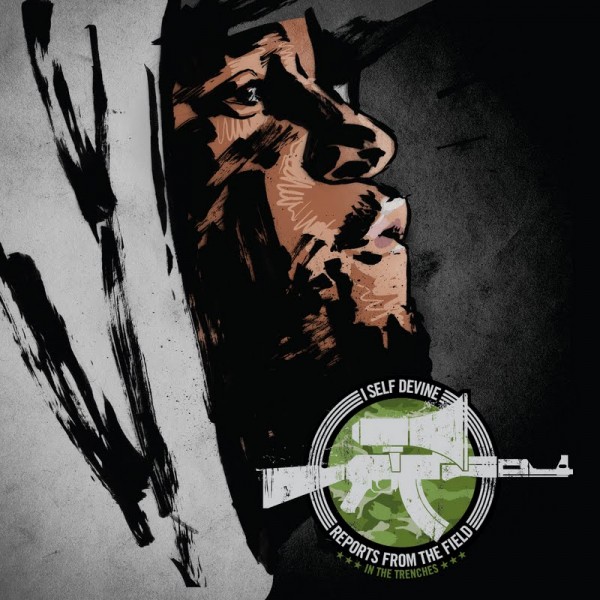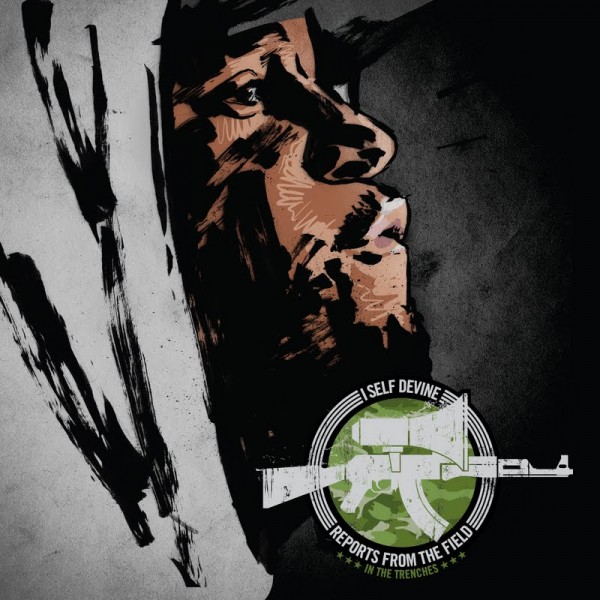 The former Micranots MC has recently reintroduced himself with 3 mixtapes, the most recent of which is Reports From the Field (in the Trenches). Chaka Mkali, otherwise known as I Self Devine, is a steady, consistent MC with a strong desire to educate and inform his audience through his lyrics. He is often described as a "conscious" MC; while that's true, I Self Devine is more of a realist, painting narratives that show case the failures of and how to work within and outside the system in today's society.
"Get Away" offers a quick glimpse into everyday life in the hood: "Resurrected Christ music suffering for 80 blocks, the circumference of my hood filled with shady cops," as the city unfolds with "bricks of broken glass, tricks smoking hash". On "Oblivious," I Self Devine trades verses with comrade Muja Messiah. I Self Devine starts, "I'm back to tapping pockets, grabbing and snatching wallets, you're just a walking target, blasting a shoulder rocket" as Muja Messiah counters, "we're on that aeronautic catastrophic astronaut shit,t hat marvelous obelisk Micranots shit" in a glorious back and forth. I Self gives us a marijuana tribute on "Twizzled" featuring Solution. The dynamic "Pretty Sickness" with Ak-Rite makes you think of the warmth of Brand Nubian before Ak-Rite gets into claims of being a nympho. Things get serious on "Nation Time" where it's time to "rise up", where I Self describes the conditions from early school years and the battles to "make it." There's the always-on-the-grind anthem "Chips And Gravy." The record closes with "Urgency," where I Self states "It's a must I stay connected with pyramids erected, in the hood everything gets dissected" as folks search for escape "the elderly pray for lottery, drug trade economy . . . swap meet etiquette" over chants of "we got to get free" anchored by some clever scratching.
With solid production from Benzilla, Nicademis, Illmind, Noam The Drummer, and Medium Zach, I Self Devine's mixtapes are almost fully fleshed-out records. LA State of Mind, The Upliftment Struggle, and The Reports From The Field: The Trenches are full of jewels including standout tracks "Nation Time," "Oblivious," "Urgency," and "Pretty Sickness." In the new era where hip-hop is expanding in so many directions, it's terrific to hear music that brings that boom-bap feeling of the golden era without any gimmicks or silly in-jokes.
Like he did with the first two mixtapes, I Self Devine is celebrating the release of the new mixtape with a show at the 7th Street Entry. The show for Reports from the Field is Saturday night (March 24) where he will be joined by Mike The Martyr, Mankwe ft. Medium Zach, Big Quarters, Illuminous 3, and DJs Shannon Blowtorch & Simone Steppa Dujour. Tickets are $10 with the doors at 8pm.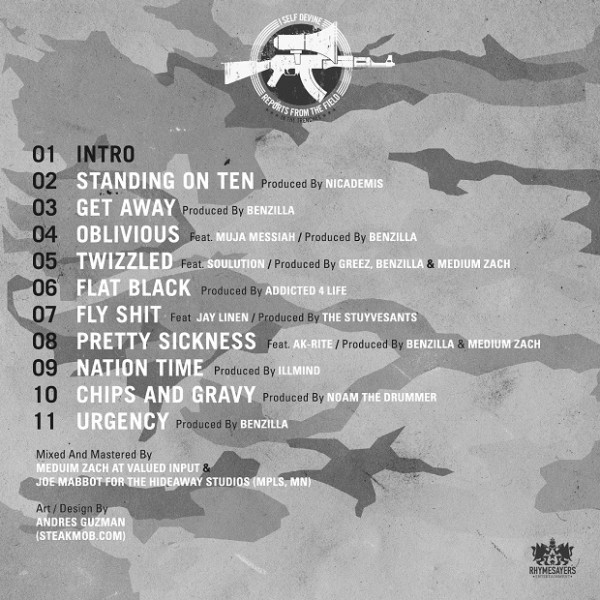 —Jon Jon Scott (Sound Verite—CHECK THE NEW SITE URL)