Ostracon: Unauthorized Modifications Review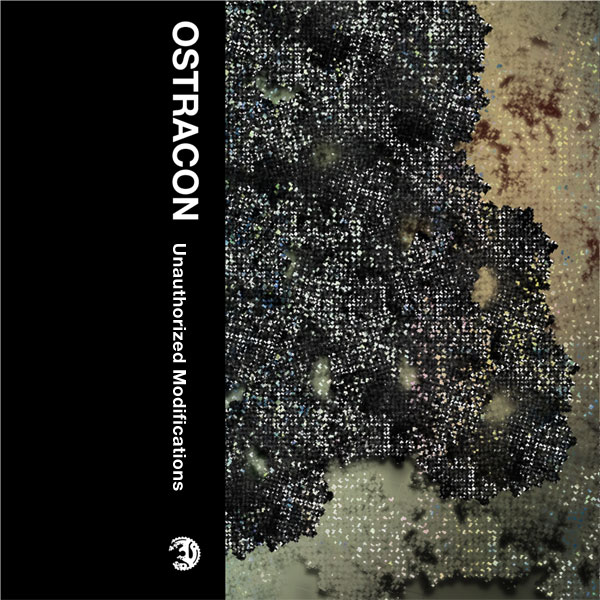 91/100
Mark down yet another excellent experimental electronica album to come out of Minneapolis this year. The latest is Unauthorized Modifications, a cassette from electrosmith John Keston and drummer Graham O'Brien, who perform together as Ostracon. The duo strikes a perfect balance between gunmetal digitalism and fleshy live percussion, between compositional maturity and improvisational uncertainty.
While O'Brien is busy jamming away, Keston starts manipulating home-coded software to synthesize melodies. "The application samples video and displays it either normally or inverted so it looks as though you're looking into a mirror," explains Keston of his software on Audio Cookbook. "Each frame is analyzed for brightness, then the X and Y data of the brightest pixel is converted into a MIDI note. The X axis is used to select a pitch, while the Y axis determines the dynamics. As users move, dance, gesture, or draw in front of the capture device, notes are generated based on a predetermined scale." Sounds pretty neat—I'm not a musician, so the description isn't entirely crystal clear—but what I like about Keston's software in a live context is that, a) replicating any given passage would be difficult, if not impossible, so you should be hearing something new every performance; and b) that the actual substance of the song will change with the audience-band engagement and the Keston-computer awareness. (Or, in other words, depending on how much everyone's dancing.)
So that's how they do it. But what does it sound like? The short answer: a dilapidated jukebox at a groovy space casino. Keston has a variety of tones up his sleeve, from crystalline musicbox loops to snake-charming drone lullabies to vectored electro riffs to surreptitiously bellowing organs. The sonic landscape he paints changes often and naturally, like sand blowing across a desert basin. But let's not forget about O'Brien: Without his loose, jazzy drumming, the album would sound New Age-y and spineless. O'Brien can do it all: lock a groove, tease with restraint, tumble off the experimental deep-end, or ignite into Gatling gun freak outs.
The only thing I'd ask from this album isn't supposed to be in the mix in the first place. Some prominent bass—be it from a sample or from the synth—would really round out the album. Granted, the point of the album isn't to be well-rounded but to juxtapose the artificial and the animalistic in a certain aesthetic. And to that, it exceeds greatly.
Stream the album and download a song at the Unearthed Music Site
By Will Wlizlo (Utne Reader)